Biking at NEOC and In The Katahdin Region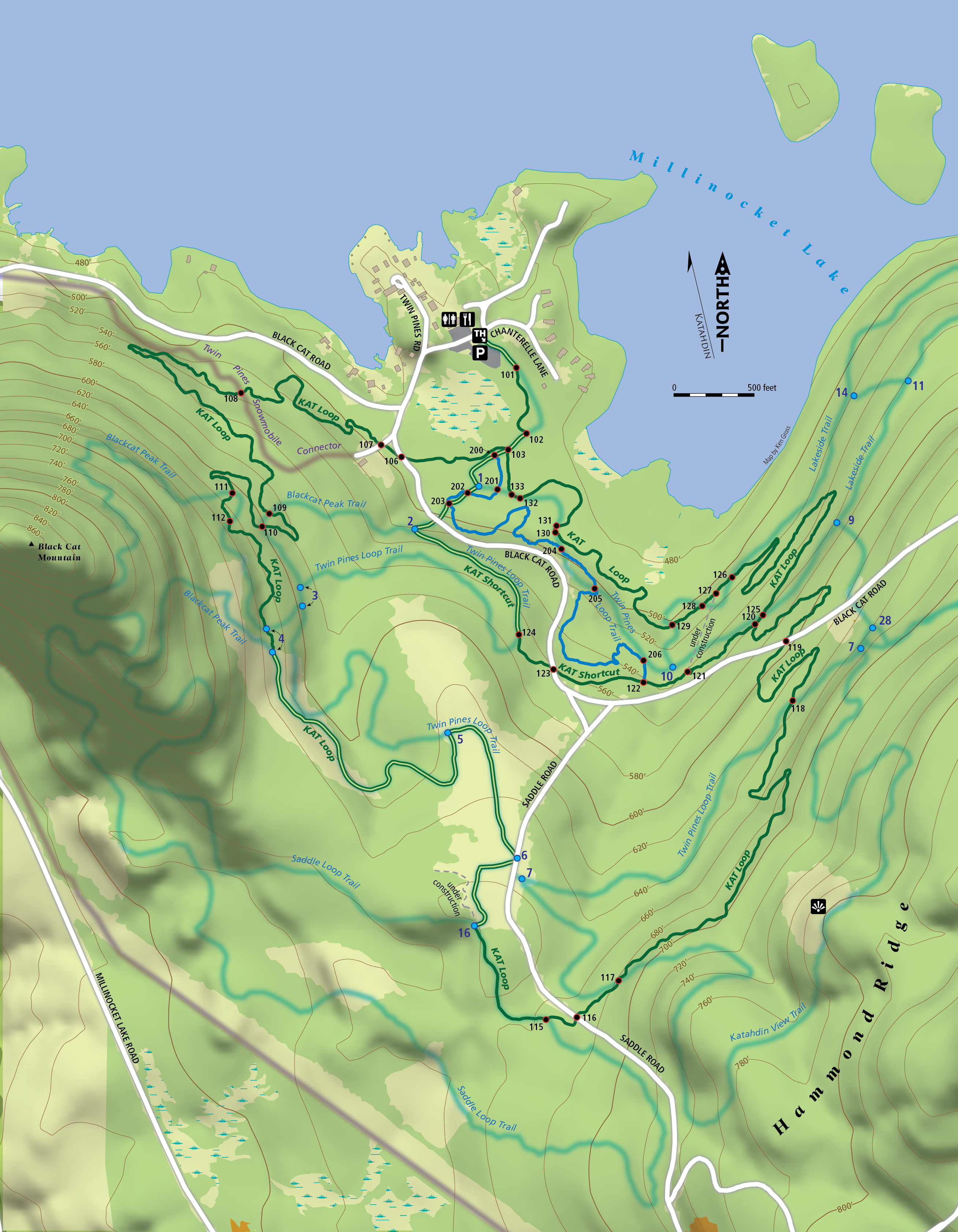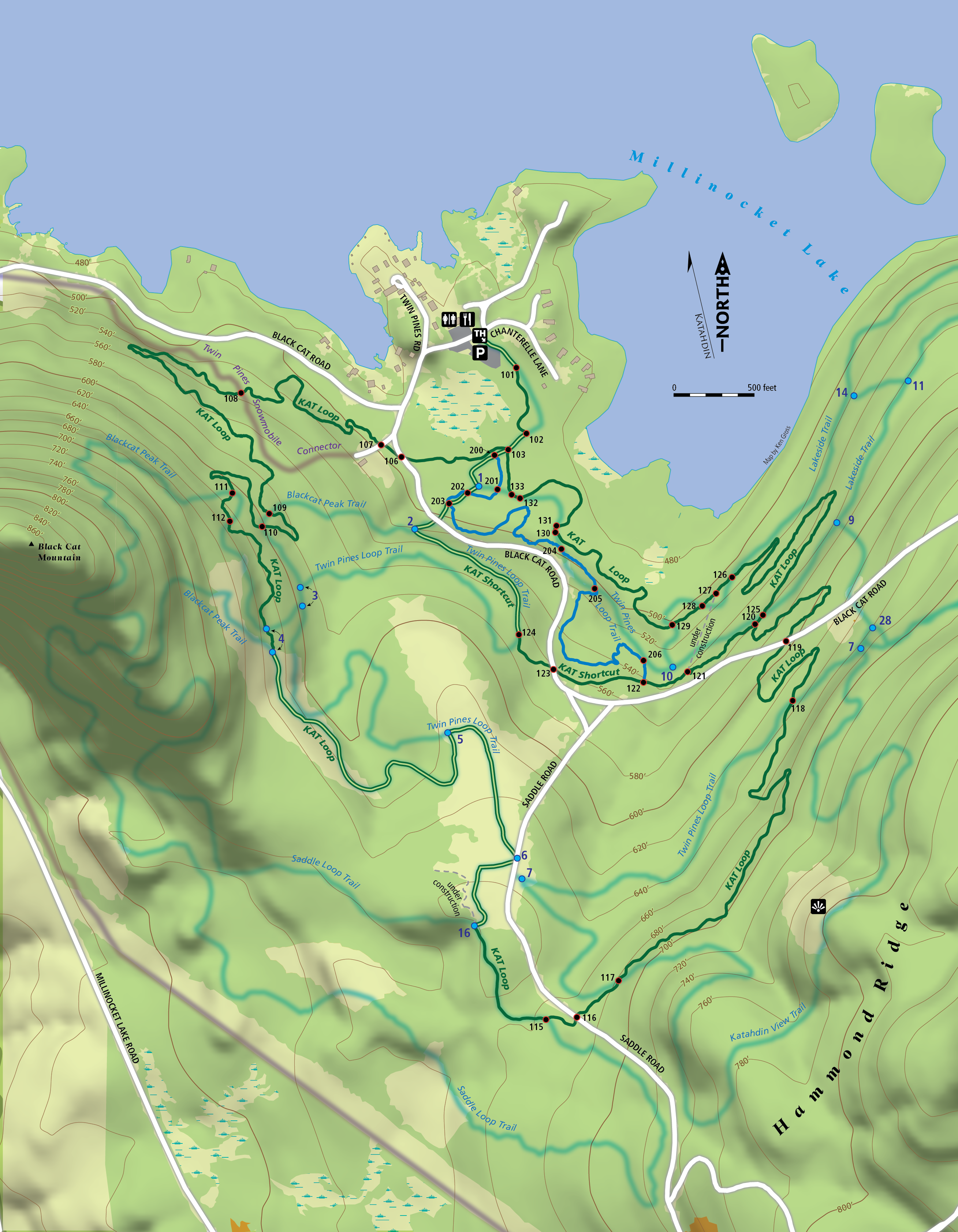 Katahdin Area Trails are in the process of building sustainable purpose built single track mountain bike trails on Hammond Ridge. To date we have built close to 4 miles of green trail. This will soon be 5-miles of trails and will be a complete loop circling out from and back to the Millinocket Lake trail-head located next to NEOC.  The trails are designed by IMBA - the international Mountain Bike Trails Association Trail Solutions and KAT is working from a 2015 design plan created by IMBA TS and updated in 2018 by Steve Kasacek of IMBA TS.
Summer build out plans include an additional 2-3 miles of trails building from the existing loop and then depending on if KAT is able to successfully raise additional grant funding, additional build-out will be announced.
KAT has a mechanized trail building school with IMBA TS in the works for this summer and will have a trail building school on site at some point this summer 2019.
In addition to the network of purpose built single track trails in the works, Hammond Ridge and BlackCat Mountain have a wide network of of cross country ski trails and roads that riders can access and there are a lot of hills so you will get a workout.
Fat Bikes are available for rent at the NEOC Base and rates are: $15/hour $40 for a 1/2 day and $60 for a full day.  Call 800-766-7238 for additional information or if you need to book lodging or reserve a bike.
The River Driver's Restaurant is at the Millinocket Lake trailhead at NEOC and they are generally open for breakfast, lunch and dinner 7 days a week during summer and winter and lunch and dinner other times of the year.
Other Biking Locations That Are A Drive from NEOC and Worth the Visit
Orono - The Orono Land Trust offers an abundant network of trails linked directly to downtown. Parking near the local bike shop.  Click Here to Find Info.
Bangor City Forest: A multi-use trail network that typifies northeastern riding - rocky and rooty. There are some access roads that offer decent pedaling, but most singletrack is tight, twisty, rocky, and rooty.   About 1 hour drive

The mountain bike trails at the NHC include over 20 miles of hand made and machine made single track. Rich Edwards of IMBA's Trail Solutions designed the majority of the trail system. This is a 2 hour drive from NEOC and well worth the day trip.
Katahdin Area Trails (KAT) is a 501c3 charitable organization, founded in February 2014. The Mission of Katahdin Area Trails is to invigorate and revitalize the economy of Maine's Katahdin region through the development of environmentally and economically sustainable purpose-built recreation trails.
Address: PO Box 669, Millinocket, ME
Phone: 1-800-766-7238
Email: [email protected]
These facilities provide outdoor education opportunities and contribute to a growing recreational economy, while conserving natural resources and processes for the welfare of generations to come.