Join us for a Guided Half-Day Hike to Blueberry Ledges in Baxter State Park!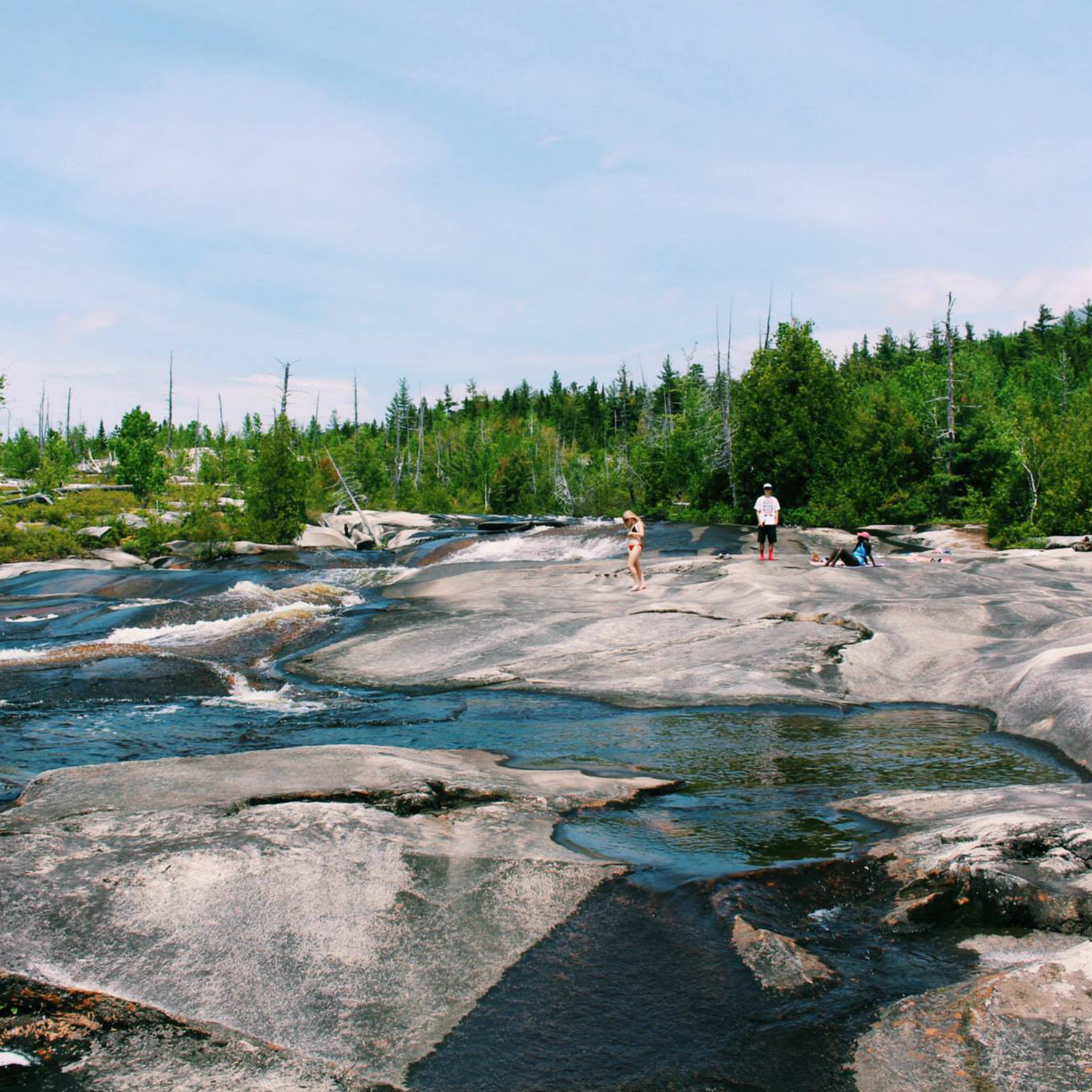 This easy ~4 mile (round trip) hike is an accessible introduction to hiking in the Katahdin Region. Come learn about the history of Baxter State Park, explore landscapes, and have fun! This hike highlights beautiful exposed granite ledges from a historic fire, as well unique water features with natural falls and slides to swim in.
Appropriate for ages 4 & up. Children must be accompanied by an adult.
Lunch is Included: Sandwich Wrap, Whole Fruit, Granola Bar, Chips

Half Day Hikes happen every Monday, Wednesday and Friday from July 5th through Labor Day Weekend.
10am to ~2pm.
Why Book a Guided Tour?
On staff we have a number of Registered Maine Guides that will be with you on your guided trips - hiring a guide helps to take the guesswork out of your day.  A day in the Katahdin Region in the Summer is exhilarating and breathtaking and you need to be well prepared as it is a wilderness area with little to no amenities. Our Guides ensure a great trip and have a high focus on safety when working in the backcountry and front country.
CHECK IN TIME: 9:45am at our Adventure Center

Gear List:
- Small Backpack
- Waterbottle
- Sunscreen - Chapstick - Bug Spray
- Swimsuit - Please note that there are no private facilities to change clothes
- Sun Hat / Baseball Cap
- Weather Appropriate Clothing + Rain Coat
- Closed Toe Shoes