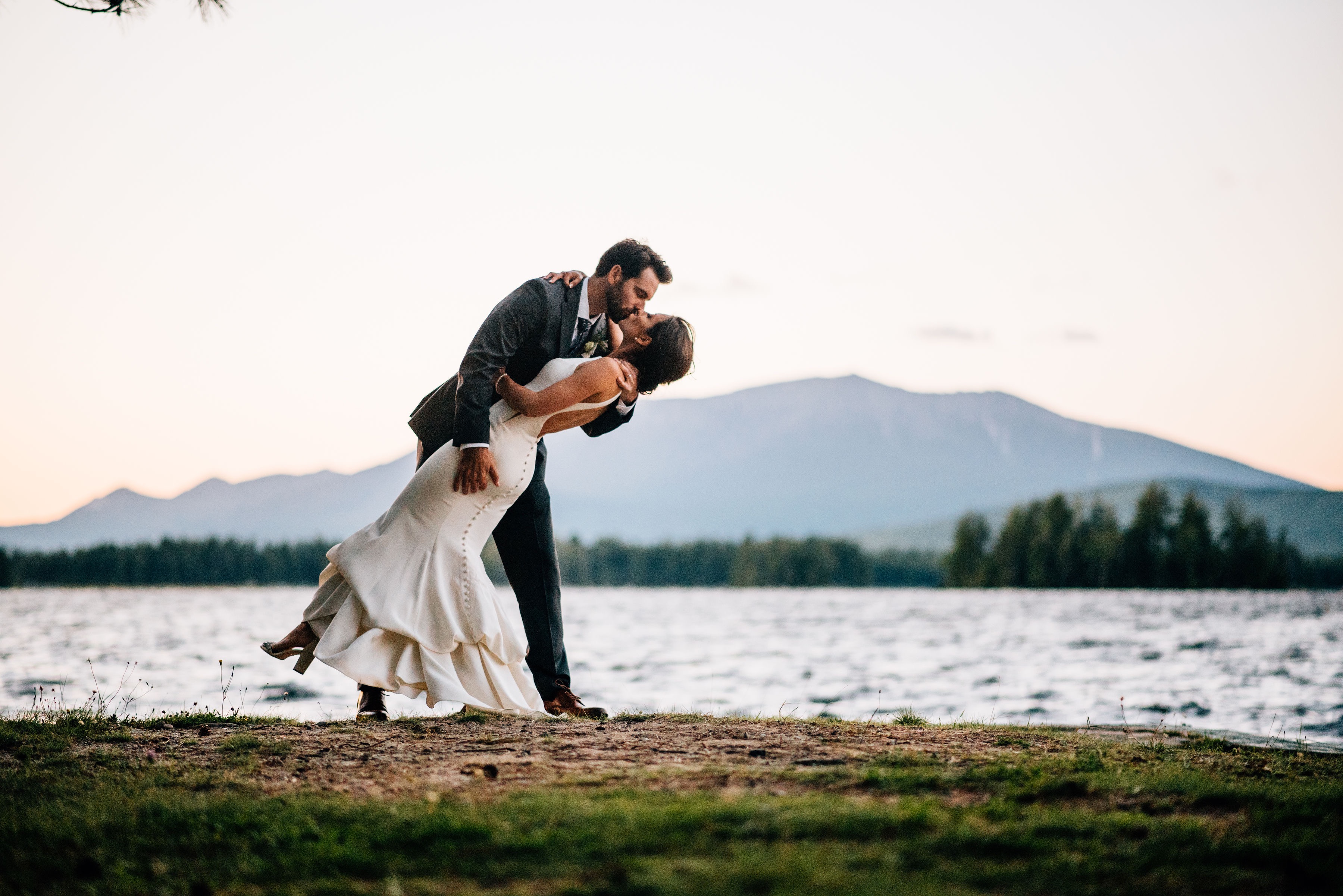 Elegant, Authentic & Yours...
Katahdin - Maine's Highest Mountain as your Backdrop.
The Mountain provides a stunning backdrop as it reflects over Millinocket Lake.  Lots of options for photographs and just looking out and being swept away.
Weddings happen on the point and guests enjoy a reception outdoors overlooking the lake and the mountain.  The sky changes throughout the day and the sunrises and sunsets can be stunning depending on the day.
Weddings at NEOC
Are you dreaming about getting married in a beautiful location on a pristine lake with views that provide a stunning background for your ceremony, pictures and memories?
A wedding echoes a couple's spirit and tells their story to family and friends. It is also a celebration, a party, a reunion, and the beginning of a new life. Planning such an event requires thoughtful attention and understanding.
Where will my ceremony be held? Most of our brides choose to get married on  "The Look" with Katahdin in the background.  Regardless of the season, as they all have their charm, The River Driver's is available in late fall, winter and spring where guests can stay warm next to the fire place.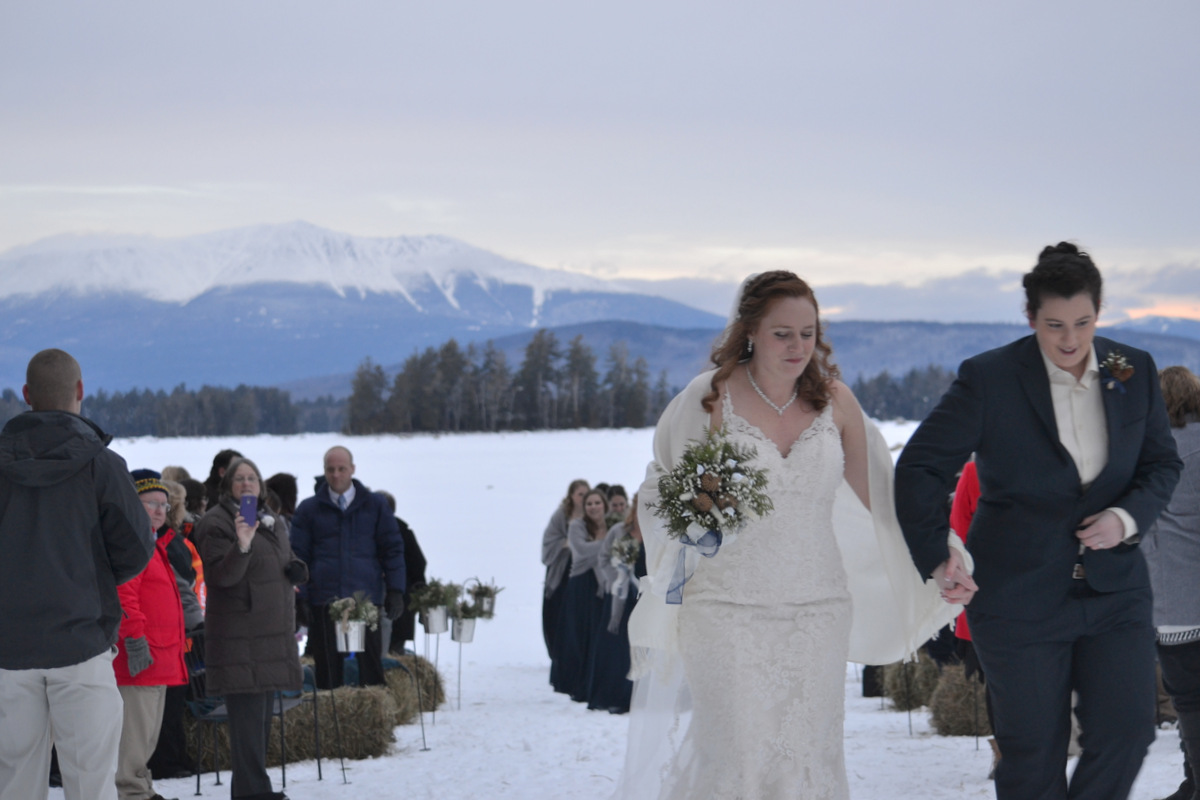 Who Says You Need to Get Married in Summer...?
We are open year round and can host your wedding anytime you are inspired to get married.
Under the sky or under a tent, this reception is yours. Whether you want to plan every detail or leave it to the meticulous guidance of our wedding coordinator, your reception will truly be a celebration. We offer outdoor and tent options and we can cater to large groups inside. A broad range of food choices are available to suit the needs of your guests and you can custom design a menu with our chefs. It is your day!
Do I have to book the whole place?
You can book all or part of the venue. You can have the reception on site without booking the cabins also.
What other details do I need to know about?
We offer unique and custom designed Maine weddings easily accommodating rehearsal dinners, Brunch the morning after the wedding ceremony, and recreational activities for your family while they are here. The buildings have a rustic elegance and the scenery is picture perfect which will allow for great photos from your wedding day. It truly is the most perfect setting for a beautiful Maine wedding.
We will help you plan your Maine wedding, if you can dream it, we can do it! Please contact us when you are ready to further explore at 207-723-5438 or 800-766-7238.
Contact [email protected] to book your wedding with us.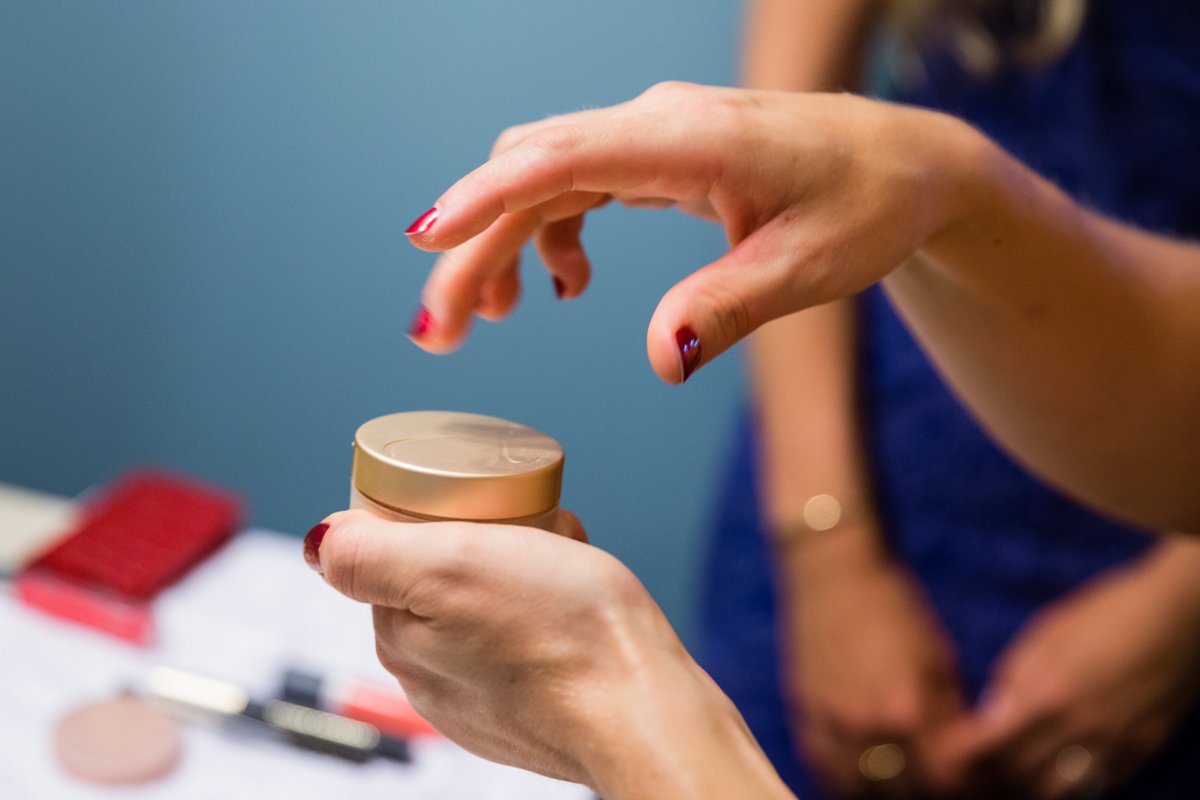 Hair, Makeup and Other Service Providers
We have an broad range of hair and makeup artists to work with in the area. Some of the vendors we work with are...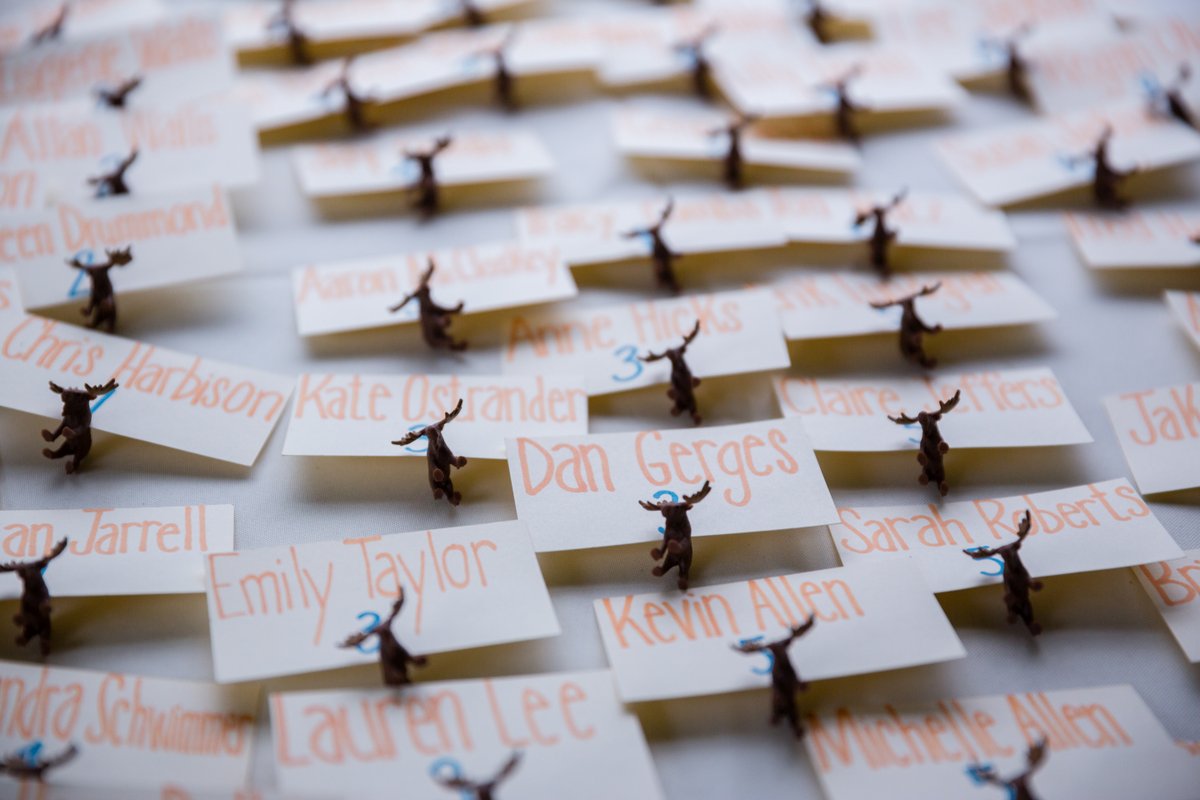 Table Top Designs
Do you know how you want your wedding to look are you interest in seeing some of the beautiful creations from the many people who got married here?  we can share some photographs.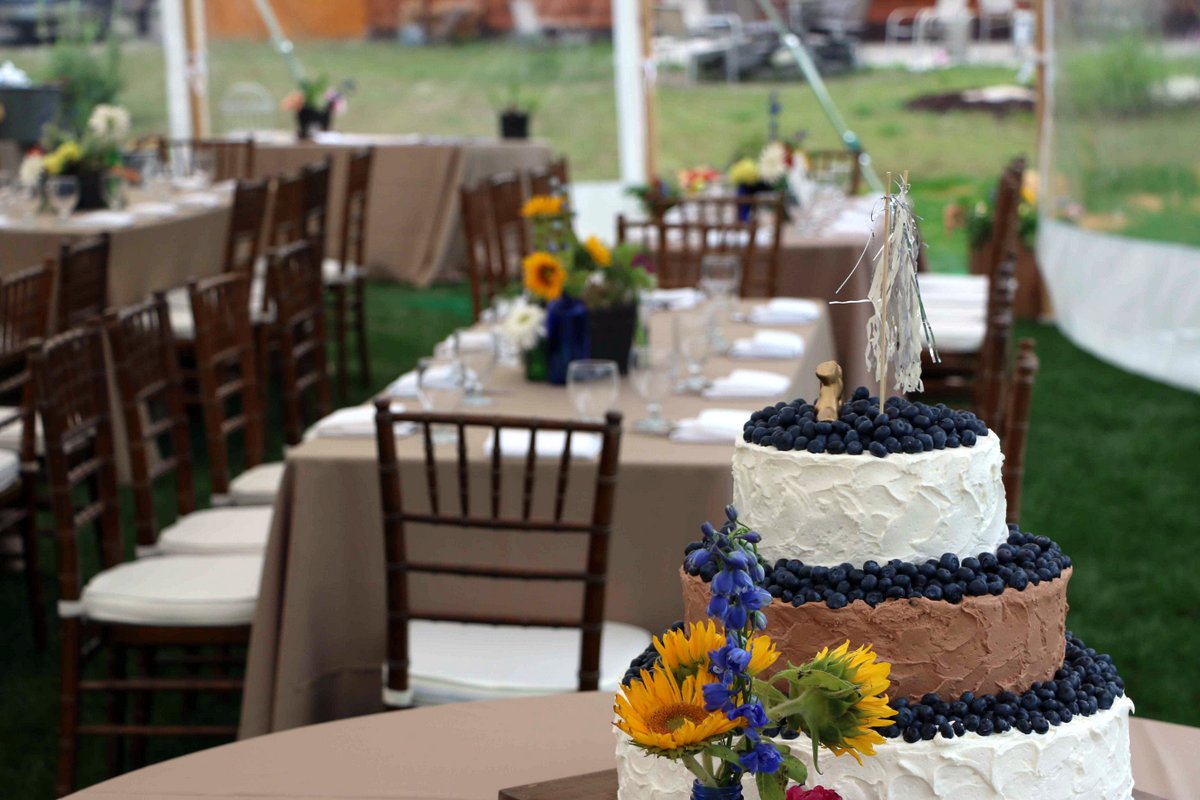 Wedding Cakes
We have more than a few vendors to recommend...more information here, cakes, cupcakes, ice cream, tall, small and more.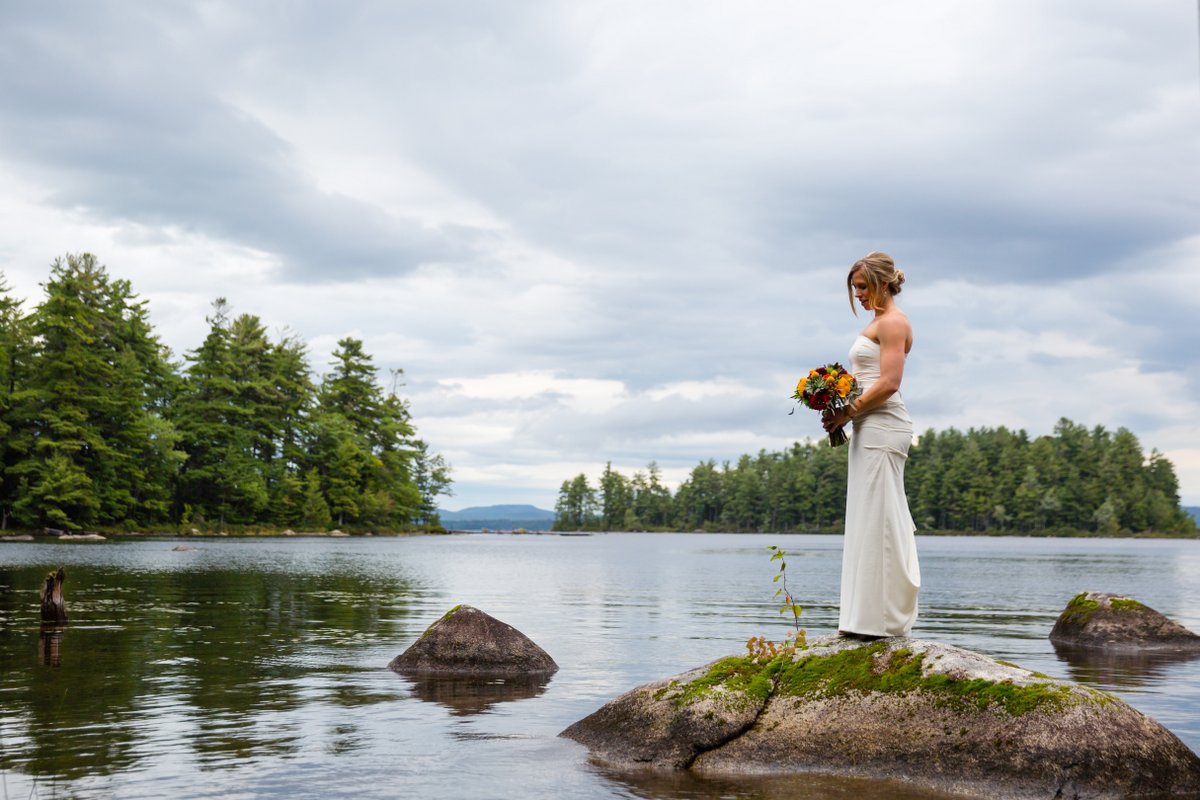 Wedding Photographers
Your Photographer is one of the most important selections you will make on your day.  The photographs we are using on this page are from Kate Crabtree Photography of Rick and Heidi's Wedding.