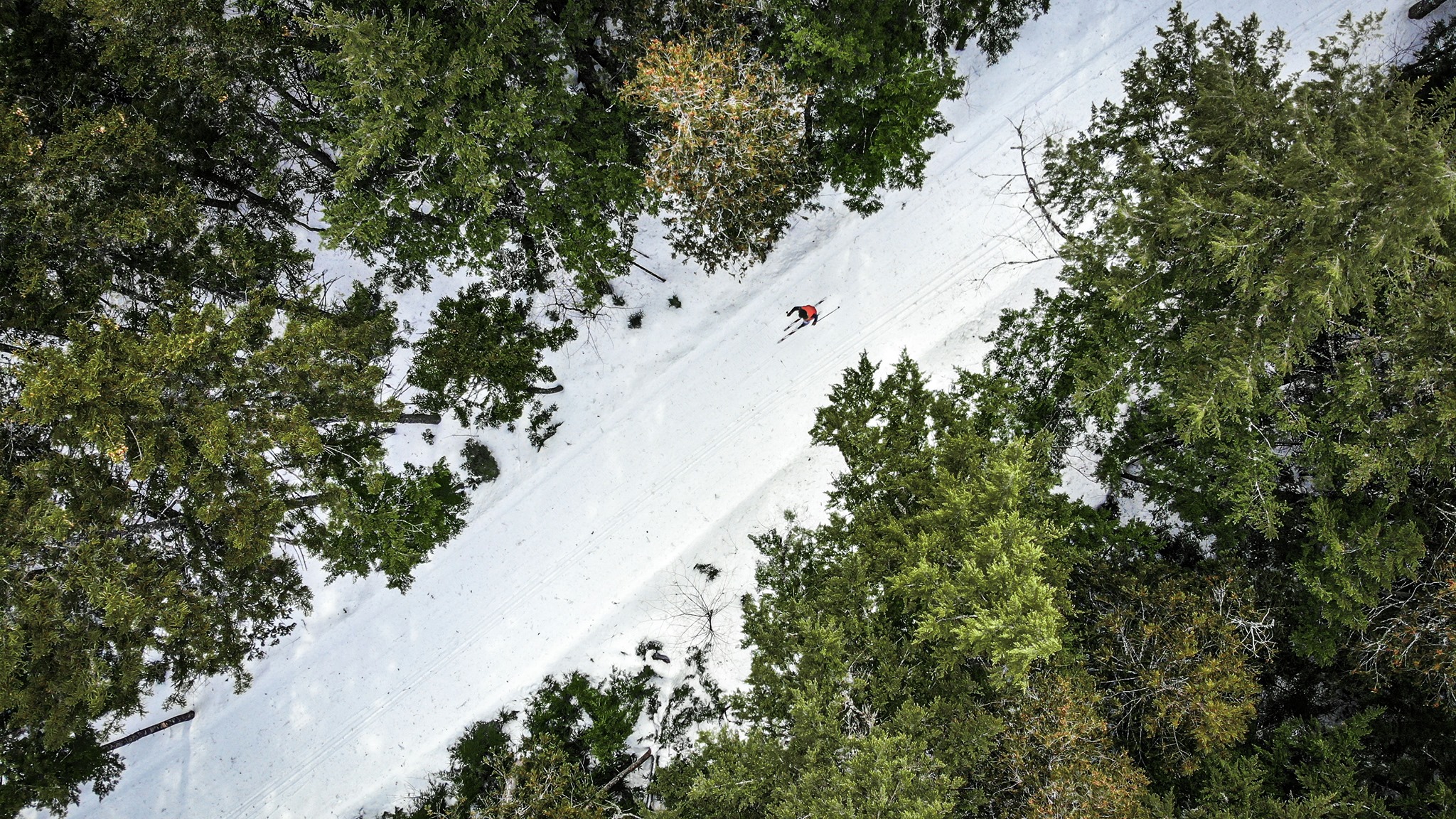 Trails are open for walking/hiking, running and mountain biking!
The New England Outdoor Center is home to nearly 16 miles of groomed XC Ski trails on Hammond Ridge.
Our Nordic trails are maintained for both classic and skate skiing with outstanding views of Mount Katahdin, Millinocket Lake, Ambajejus Lake and Jo-Mary Mountain. Certain areas of our trail system provide exceptional 360° views of surrounding lakes and mountains. Come and explore our wonderful trail system right behind NEOC.
*Our Hammond Ridge trail system is free with a donation box located at the Katahdin Area Trails sign. Thank you!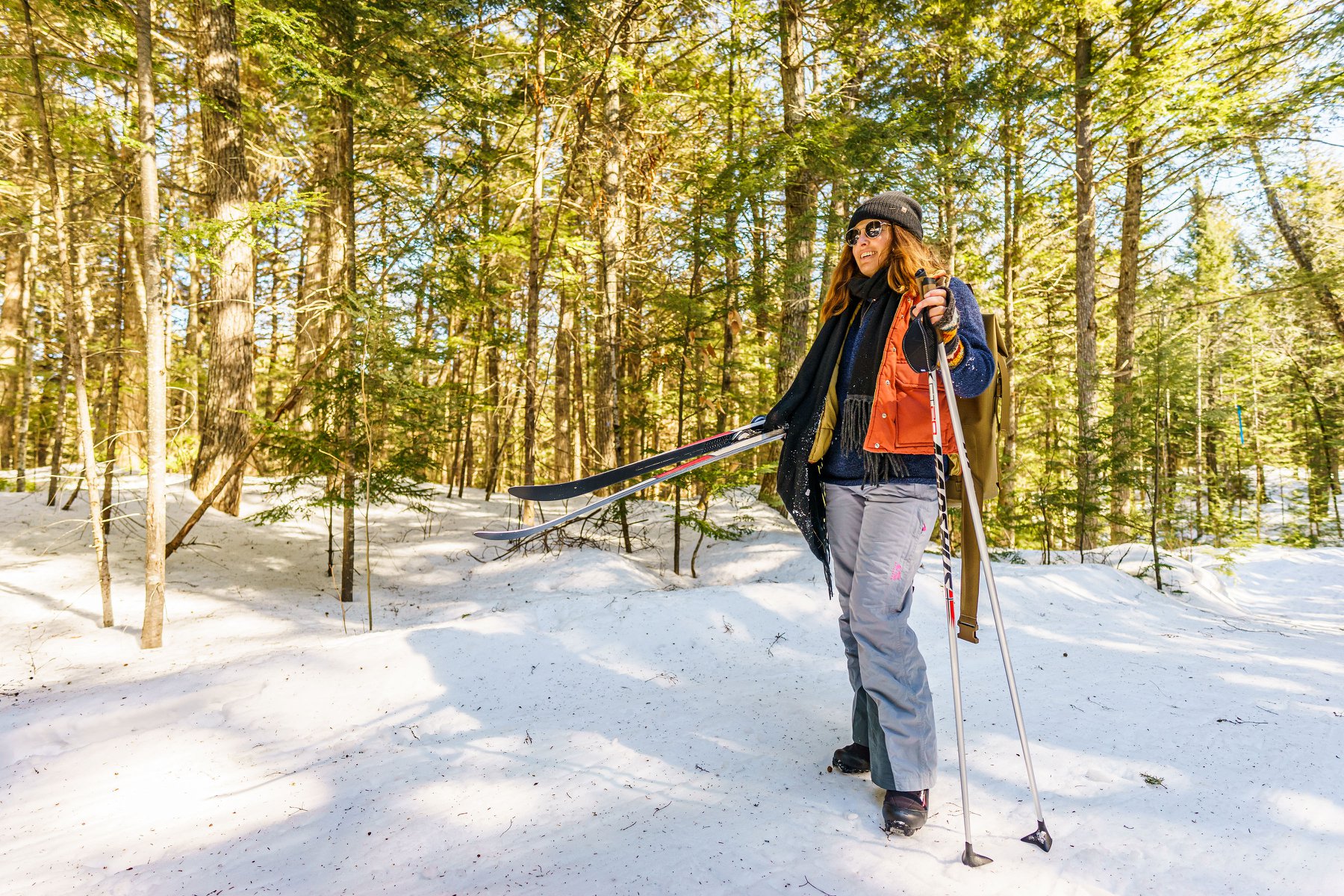 Our trail system is located right outside of our main building at NEOC. The trail system was designed by Olympian John Morton and developed by Katahdin Area Trails. The terrain on the trails consists of easy-to-moderate trails, intermediate trails, and challenging trails.
Ski Rental Pricing:
·$20/pp includes skis, poles, and boots. 
*Stop in at the front desk of the main building to check in before your departure onto the trails, and to pick up a trail map!
*We offer Classic Ski rentals seven days a week.
Please call us at (207) 723-5438 or inquire at our front desk to reserve.  
Are you interested in booking a lesson or doing a guided group adventure?
Give us a call at 207-723-5438.
Our outdoor instructors are awesome at what they do and have many years of experience. Guided tours and lessons include all equipment necessary. Additionally included with your lesson is a hot beverage of your choice right inside of our River Drivers Restaurant.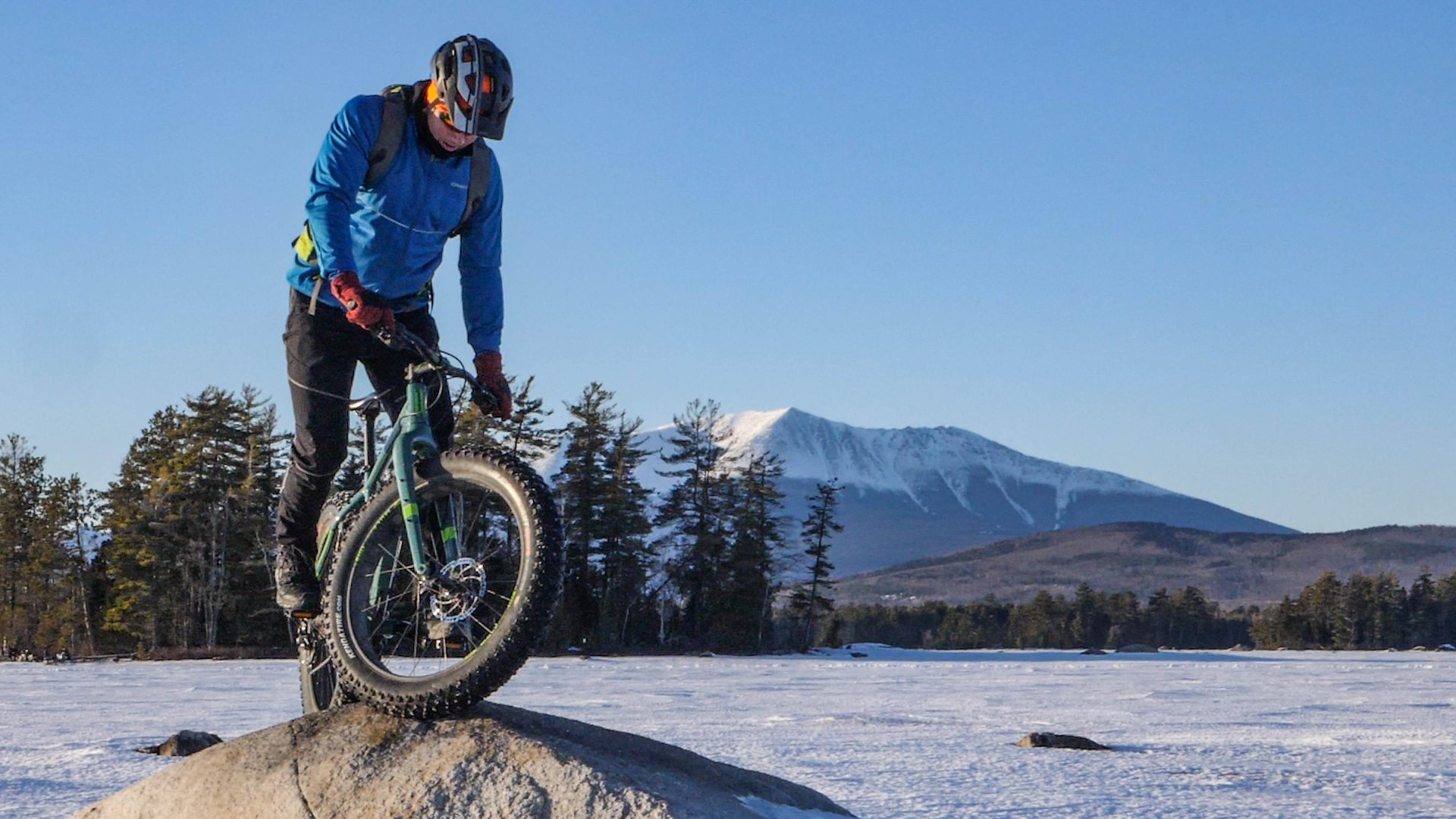 Fat Bikes are available for rent at our front desk daily. Our Mountain Bike trails consist of single and double track trails. In the winter, we permit studded fat tire bikes on our ski trails. (Please do not bike in the tracks). Rates for Fat Tire Bike rentals: (Helmet included)
·$40 for a 1/2 Day
·$60 for a Full Day
Please call us at (800) 766-7238 or inquire at our front desk to reserve.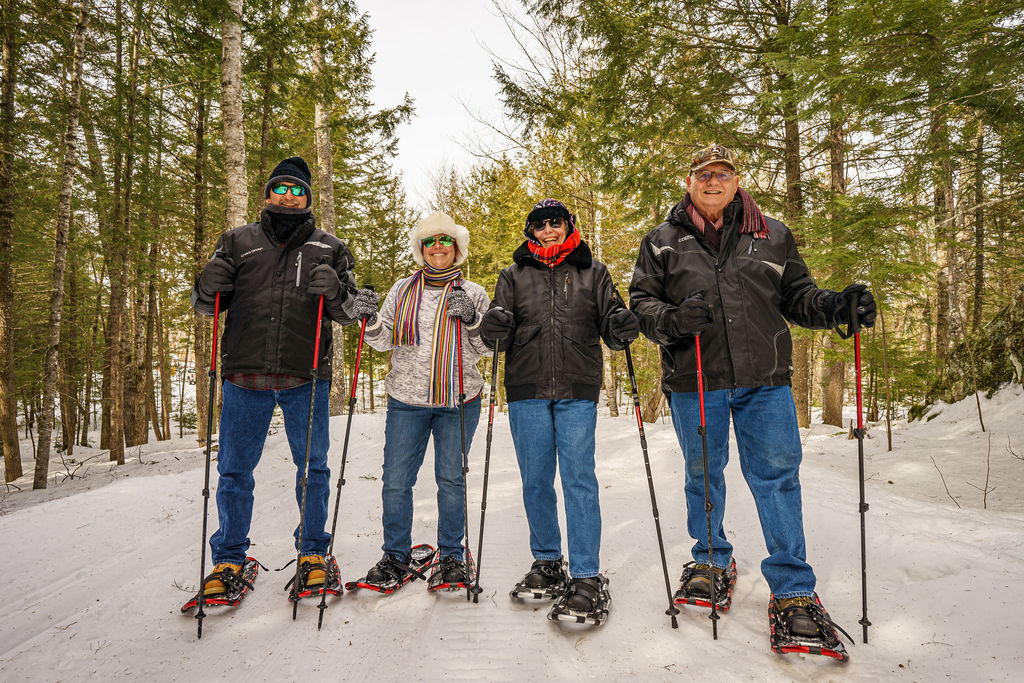 Whether you step forward with a hardwood frame and rawhide lacings or with a more modern shoe, the wide-open terrain at New England Outdoor Center will provide hours of unlimited exploring and adventure.  Enjoy snowshoeing, skiing, biking, or snowmobiling right from your cabin door. 
*Snowshoe rentals are included with all winter lodging packages (first come first served).
Snowshoe Rental Pricing: 
·$20/pp includes snowshoes, poles, and winter boots.
Please call us at (800) 766-7238 or inquire at our front desk to reserve.