Hassel Free Retreats with the New England Outdoor Center
If you need an epic location for a large gathering or corporate event, look north—to Millinocket

On a sunny March weekend, nearly 40 supporters of Baxter State Park descended upon the New England Outdoor Center for four days of conversation, collegiality, and outdoor recreation. NEOC's Corporate Outings & Retreats provided the group with lodging, gear, a selection of large spaces to gather as a group, a full-service restaurant, and a large private kitchen and dining area to prepare and enjoy some of their own meals.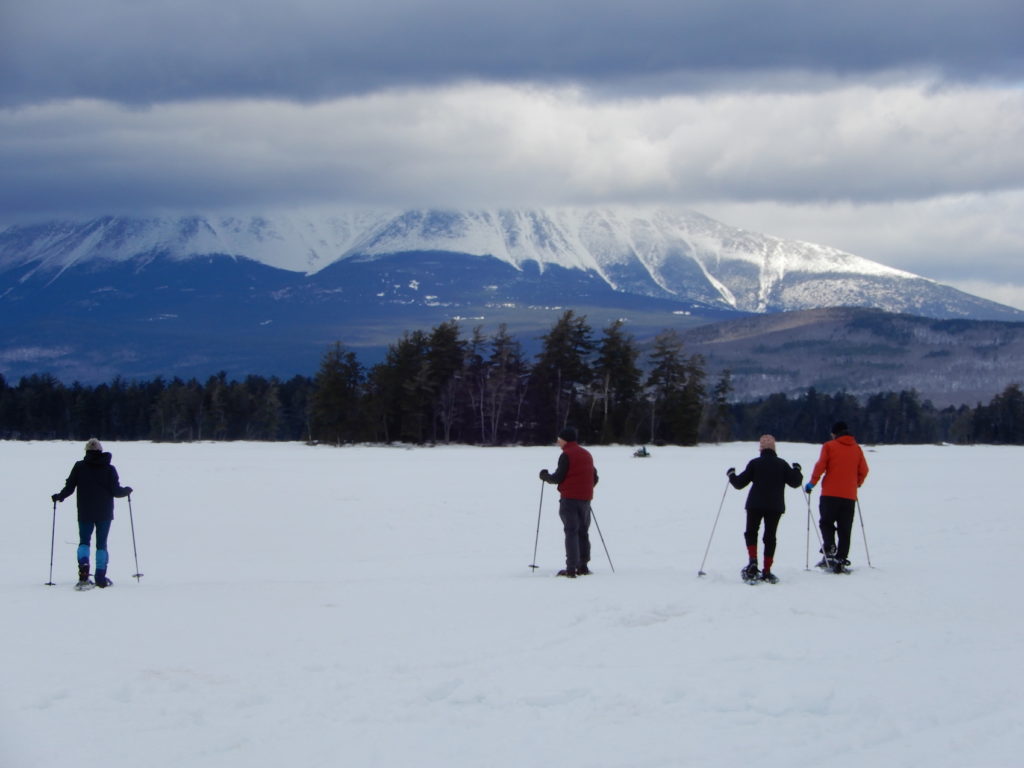 "We love coming to NEOC," says Dick Klain, president of the board of the Friends for Baxter State Park, "The setting is wonderful, the staff are excellent, and because our group is active, we take full advantage of what the area has to offer."
The group had just returned from a day exploring the newly opened Penobscot River Trails, a world class facility (free and open to the public) with 25 kilometers of groomed cross-country ski trails and 15 kilometers of snowshoe trails. In past years, the group has taken advantage of NEOC's impressive ski and snowshoe trails, the nearby Debsconeag Wilderness, and, of course, winter expeditions into Baxter State Park.
An annual visit to the Katahdin Region of Maine is a longstanding tradition for this group of Baxter State Park supporters. Each year for the last 12 years, this outdoorsy group of wilderness advocates travels from all over Maine and beyond to share meals and stories, spend time recreating outside, and discuss the 209,644-acre wilderness park they love so dearly.
Banquet dinner with speakers
On a crisp, starlight night, sitting down together for a large banquet dinner in the private wine cellar at NEOC, 40 guests enjoyed a multi-course meal that included soup, salad, haddock, mashed potatoes and steak and was finished off with a delicious chocolate torte.
On this particular evening, the group had invited newly appointed Baxter State Park director Eben Sypitkowski to join them. After the meal, Sypitkowski thanked the Friends group for being active and engaged supporters of the Baxter State Park. He also provided updates on several ongoing projects, such as a Maine Youth Wilderness Leadership Program and the Baxter Youth Conservation Corps., which recruits local high school students to do trail work in the park.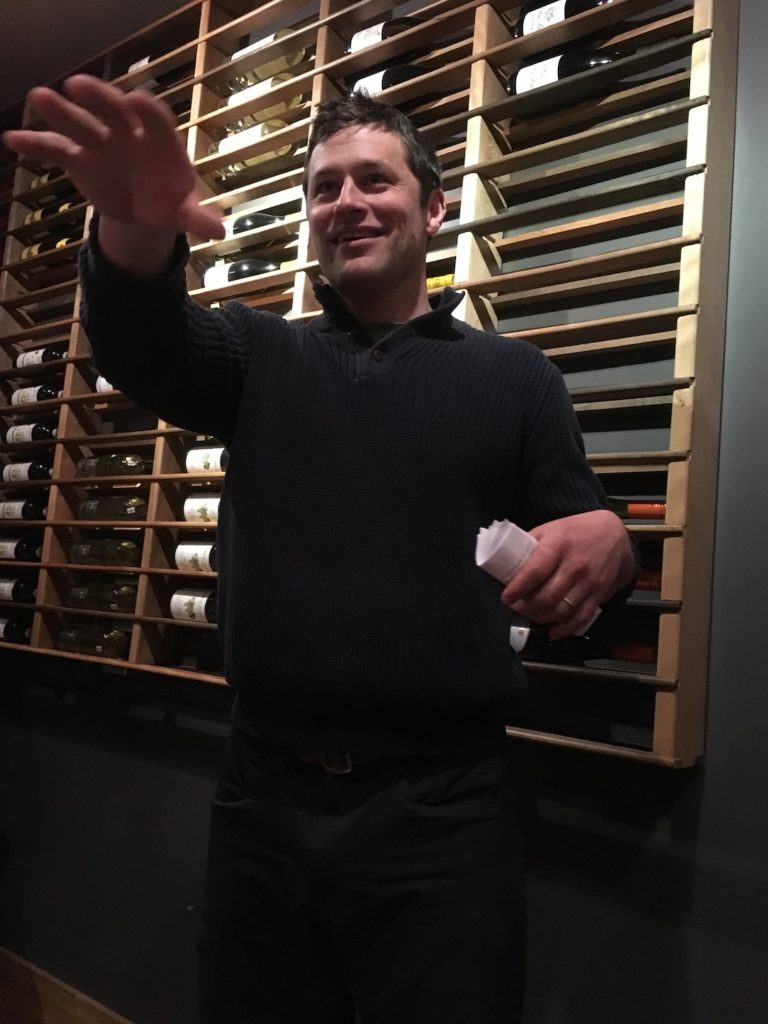 Sypitkowski notes that many people are still defining what the future of the Millinocket region holds, but it seems clear to him that the future has a lot to do with natural resources and recreation. "People will come here because of that rock, " he says, pointing in the direction of Katahdin, "but there are a lot of other things to do here." Sypitkowski himself has just returned from a vigorous cross-country ski before sitting down to dinner.
Year-round lodging & recreation for groups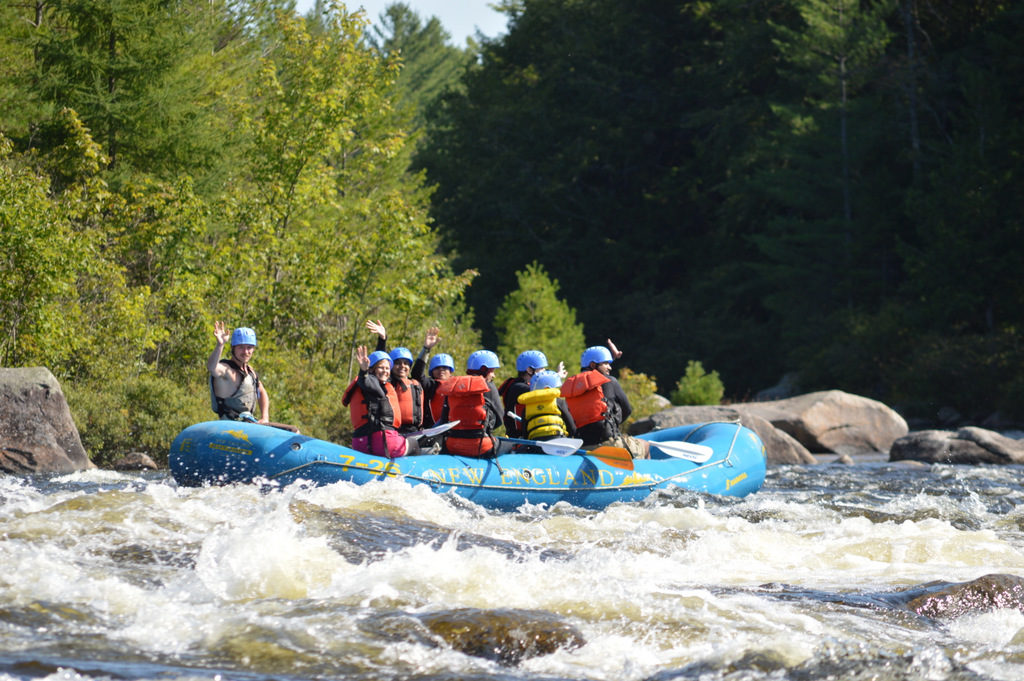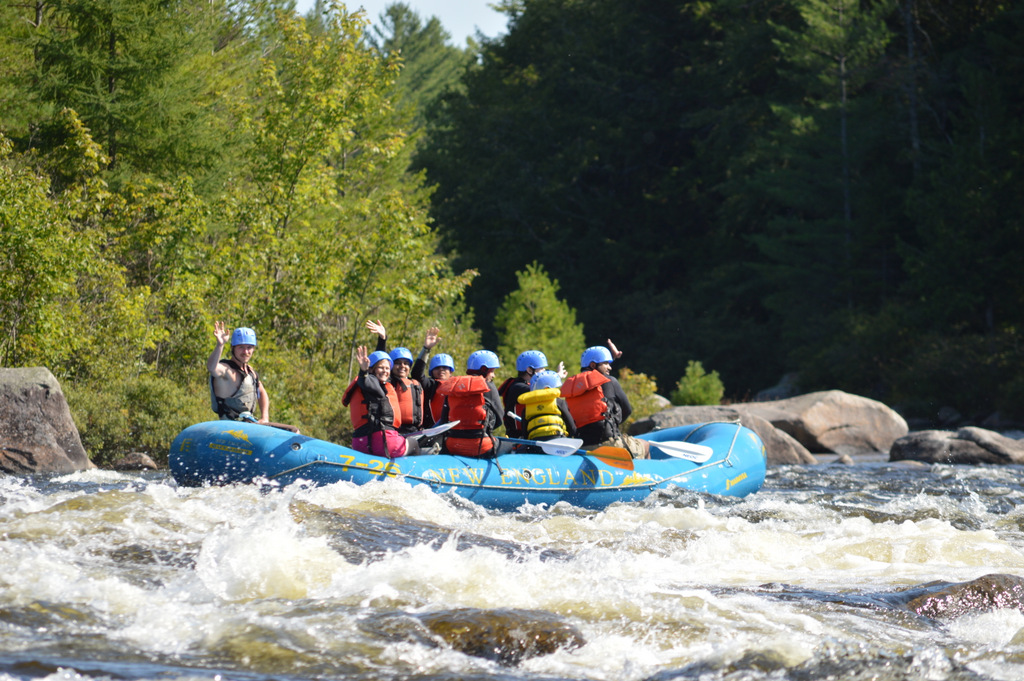 NEOC offers exceptional retreat options for large gatherings and business groups. Exceptional lodging, meals, meeting/event spaces, and year-round recreational opportunities make this a truly unique facility, especially for those who love feasting on views of Katahdin and who like being outside. After a morning of meetings and idea sharing, groups can head outdoors to renew and refresh their spirit. Recreational opportunities include: canoeing, walking, hiking, mountain biking, rafting, and wildlife viewing. Winter activities include cross-country skiing, snowshoeing, ice-fishing, fat biking, and snowmobiling. And then there's always curling up in front of the fire with a book.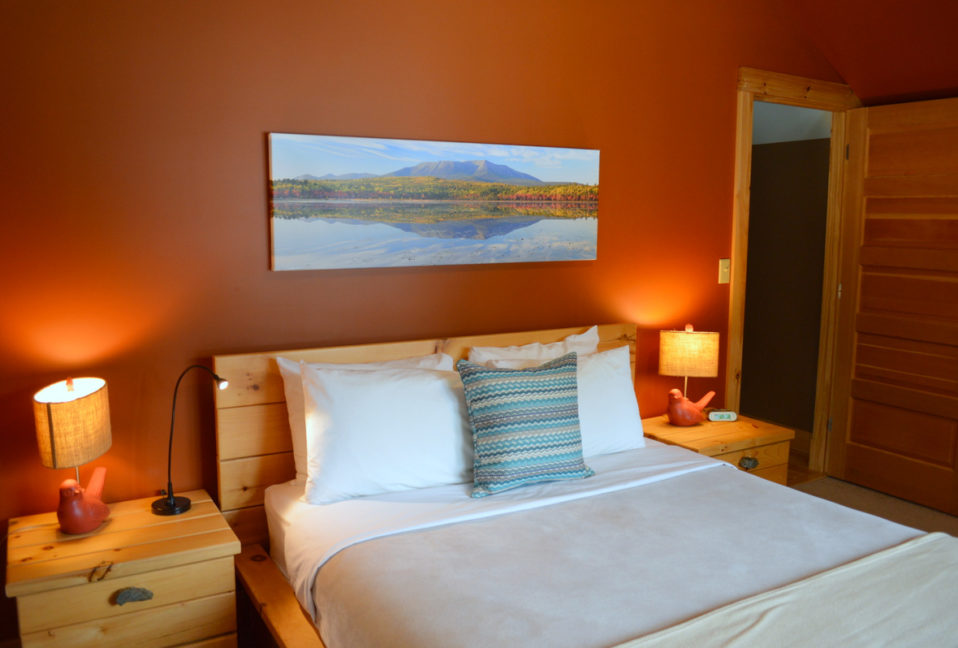 If you'd like to visit NEOC or learn more about a corporate retreat or group event, call or email Shorey at 800-766-7238 or [email protected]
Or visit: https://www.neoc.com/corporate-outings-and-retreats/