Ski Trail Groom Report
Trail Report, 2021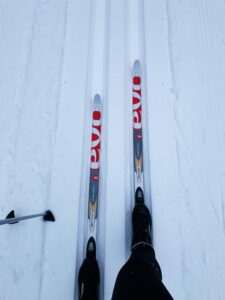 Whew! What a busy February Winter Break we had last week! So many ski, snowshoe, and fat tire bike rentals!
On Monday evening into early Tuesday morning, the Katahdin Region received anywhere between 4-6″ of wet snow. This morning (2/24/21) Matt went out and groomed all trails except for Hammond Ridge.
Trails with Track Set:
-Lakeside Trail (1.7mi)
-Twin Pines Loop (3mi)
-Katahdin View (1.6mi)
-Saddle Loop (2.2mi)
Trails without Track set:
-Black Cat Peak (2.8mi)
-Hammond Ridge, when groomed (3.2mi)
We have XC Ski, snowshoe, and fat tire bike rentals available daily from our Rental Center!
Give us a call at (207) 723-5438 to inquire!
*Please do not snowshoe in the ski trails. If you wish to snowshoe along those trails, please do so on the sides of the trails.
*Please do not fat tire bike unless temperatures are below 32°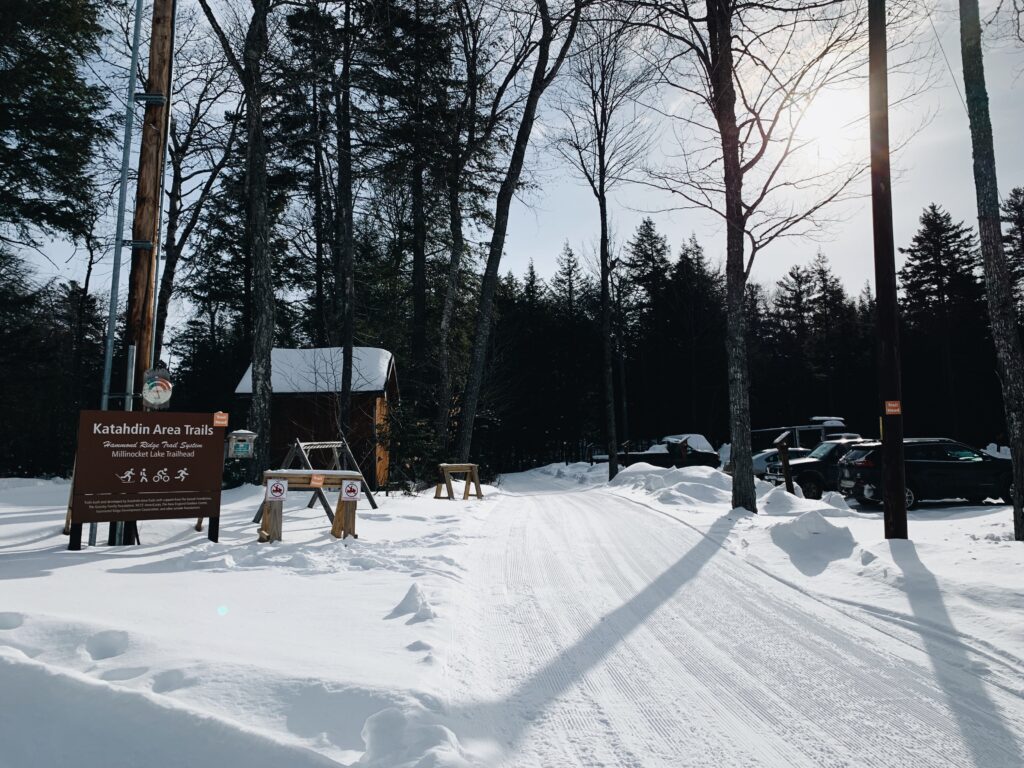 Happy Tuesday!
The Katahdin Region is finally deep into winter and it's definitely here to stay.
This past Sunday we received anywhere between 2″ of powder snow, to 6″ in some areas. This morning, Matt went out and groomed the following trails:
-Lakeside Trail (1.7mi)
-Twin Pines Loop (3mi)
-Saddle Loop (2.2mi)
-Katahdin View (1.6mi)
-Hammond Ridge (3.2mi)
Temperatures are supposed to remain below 30° for the remainder of the week with the potential for snow this coming Sunday.
For XC Ski, Snowshoe, and Fat Tire Bike rentals: (207) 723-5438
*If you are snowshoeing, we ask that you do so alongside of the trails, or on the mountain bike trails.
*If you are Fat Tire Biking, please try to do so when the temps are below 32°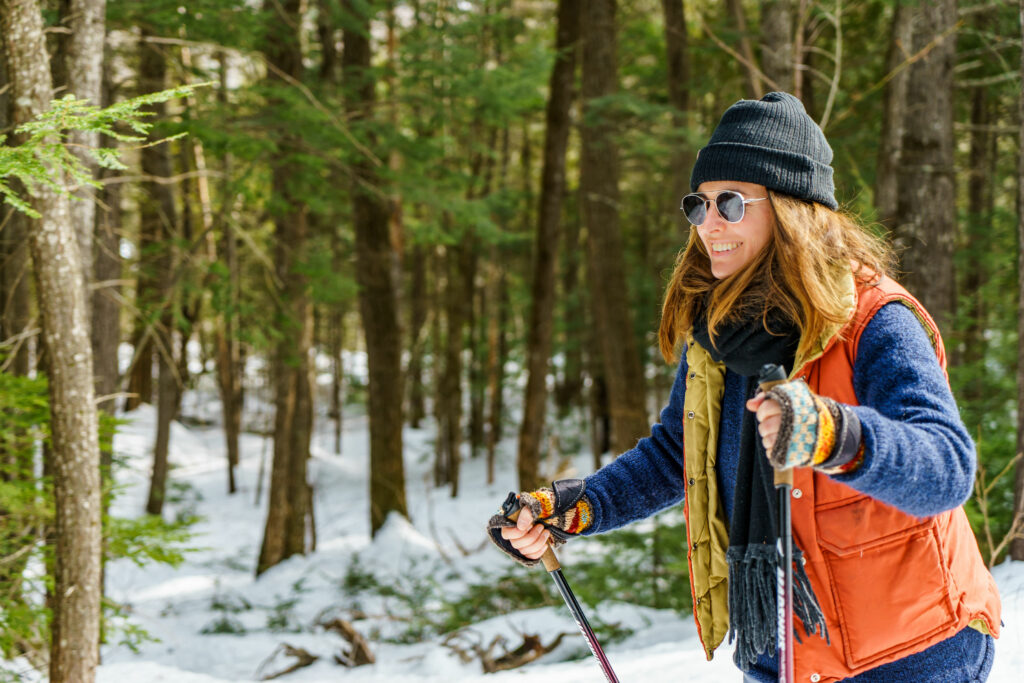 Woohoo! We are so excited about the fresh 1′ of snow!
On Tuesday, 2/2/21, the Katahdin Region received around 12″ of snow with a moment of sleet towards the end of the storm. This was amazing for crusting over the snow and allowing us to groom! Matt went out and groomed the entire XC Ski trail system this morning. That means we have nearly 15 miles of trails laid with fresh cord.
-Lakeside Trail Loop: 1.7mi
*We do not have track set at this time.
For rentals & lessons, please give us a call at (207) 723-5438!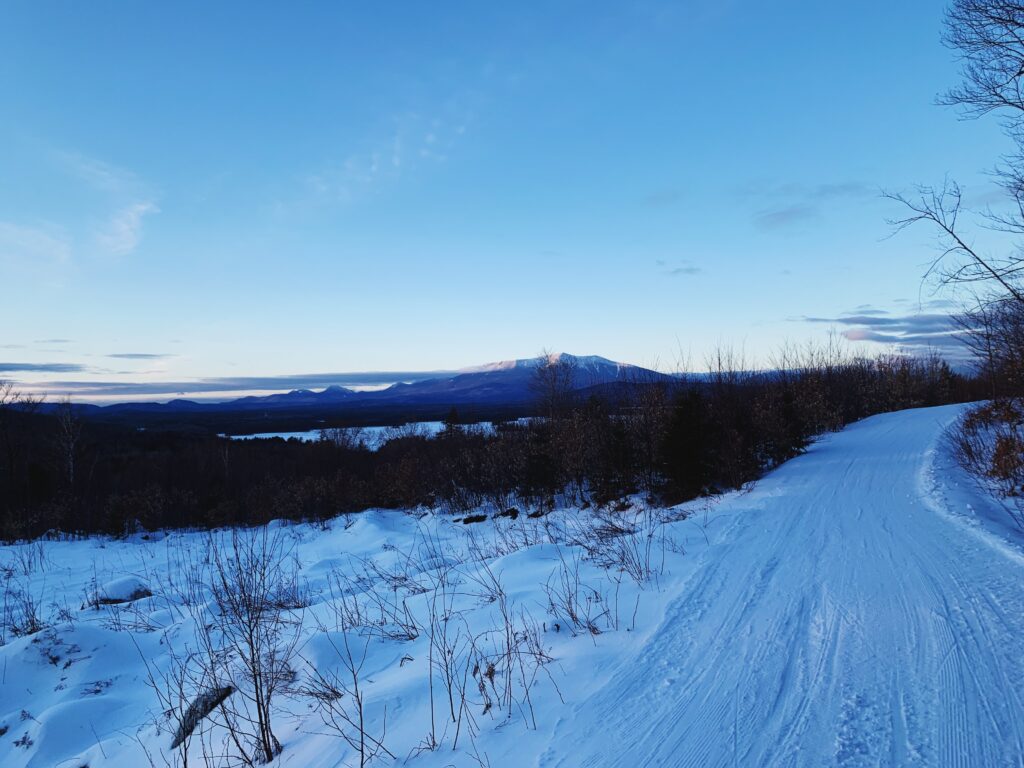 Yesterday, 1/26/2021, Tallie went out and skied the Twin Pines Loop (3 mi) and the Katahdin View Trail (1.6 mi). She handed over a solid report of a 9/10 based off of the snow conditions we have in the Katahdin Region. She was also able to catch the beginning of the sunset on Katahdin! Currently on the Twin Pines Loop trail there is a bit of debris from the wind storm we received this past weekend – but it doesn't bog down skis. The KView trail is completely clear of debris except for a small tree down towards the last part of the trail. We will be taking care of this shortly – so please be aware! If you're looking to get outside this weekend, we HIGHLY suggest you visit our trail system for xc skiing, snowshoeing, and fat tire biking. 
*If you happen to come across debris on any of the trails, we appreciate you pushing it off to the sides. 
*Snowshoers – Please keep to the edges of the ski trails or snowshoe on the Green KAT Trail. 
*Bikers – Please do not bike on the ski trails unless it is below 32°! 
*If you must take off your skis on the trail for any reason, please step to the sides of the trails. 
We thank you in advance for your cooperation!
Enjoy the trails!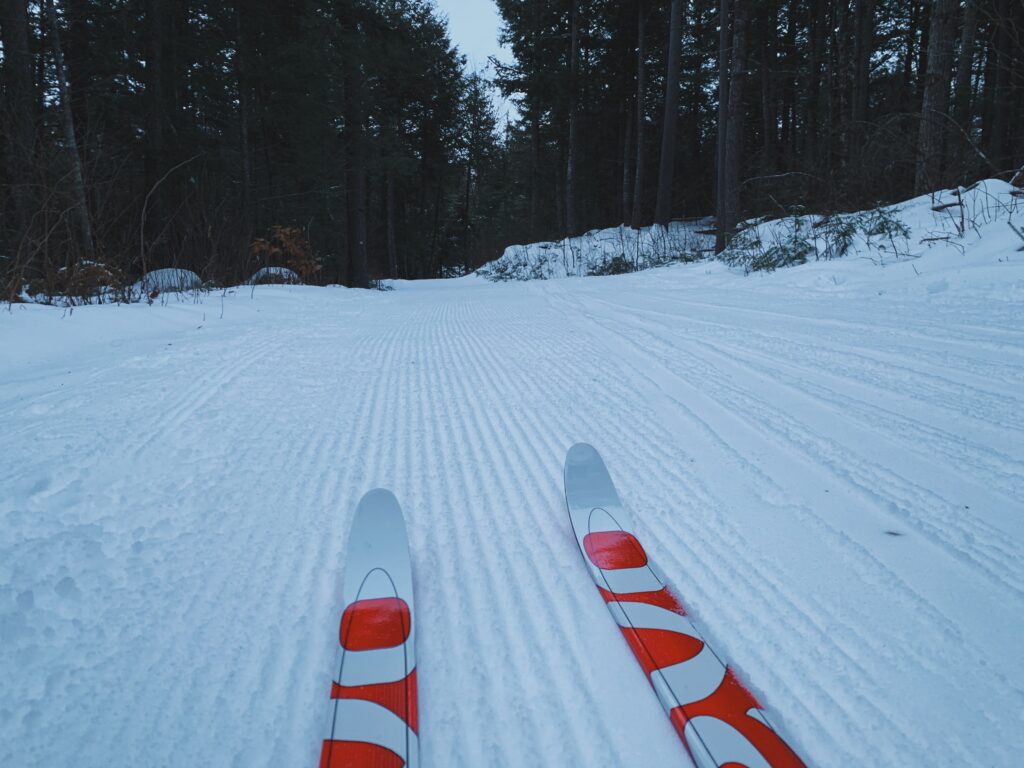 Woohoo! Finally, we have received SOME snow to top our previous snowfall. This past storm on MLK weekend brought us close to 3″-4″ of snow – with some sleet on top. We're definitely building a solid base.
There were so many people, guests, friends, out on the trials utilizing everything they could. It's an exciting site to see.
Matt went out on the snowmobile with the tiddtech on Monday, 1/18/2021, and laid corduroy on the following trails:
-Part of the Twin Pines Loop that touches the Saddle Loop and the Katahdin View
-The entire Saddle Loop
-The entire Katahdin View Trail
-The beginning of the trail head, from the Parking Lot to Number 1
Temperatures are going to remain below 30° this week (Hello Polar Vortex?!) with a chance of snow – cross your fingers – on Friday.
Our gear rental building has re-located to our Rec Hall/Center, and is open seven days a week. We have XC ski rentals onsite with boots and poles, as well as snowshoes, and fat tire bikes.
GET OUTSIDE! We'll see you when you get here. (207) 723-5438
Ski Grooming Report: NEOC Millinocket Lake
| Date | Ski Trail Groomed | Ski Trail Conditions |
| --- | --- | --- |
| Feb 26, 2021 | Lakeside Trail Loop | Groomed Flat on 02/26/2021. Track has been set! Fresh Cord for Skate Skiing! |
| Feb 26, 2021 | Hammond Ridge Trail | Groomed Flat on 02/26/2021. No Track Set - Fresh Cord! |
| Feb 26, 2021 | Saddle Loop | Groomed Flat on 02/26/2021. Track has been set! Fresh Cord for Skate Skiing! |
| Feb 26, 2021 | Katahdin View Loop | Groomed Flat on 02/26/2021. Track has been set! Fresh Cord for Skate Skiing! |
| Feb 26, 2021 | Blackcat Peak | Groomed Flat on 02/26/2021. No Track Set - Fresh Cord! |
| Feb 26, 2021 | Twin Pines Loop | Groomed Flat on 02/26/2021. Track has been set! Fresh Cord for Skate Skiing! |