Book a Scheduled Tour!
We offer 3-Hour Morning Tours & 3-Hour Evening Tours!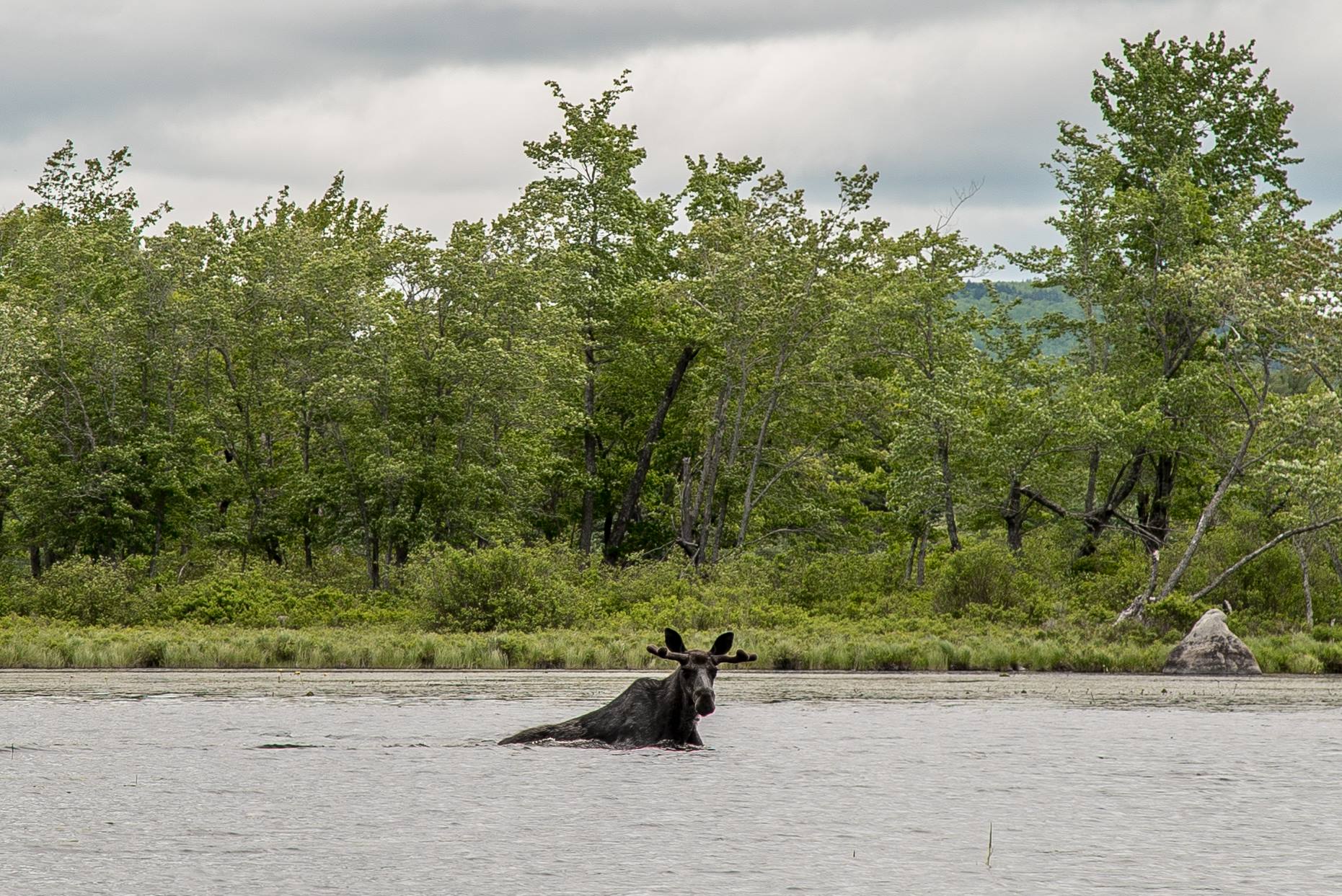 Scheduled Moose and Wildlife tours leave twice daily, morning and afternoon. Each tour is three hours long, and our means of transportation for these excursions are either our luxury pontoon boat on Millinocket Lake, or our air-conditioned van which can seat up to 14 guests. How we travel is weather & Guide availability dependent- with your guide choosing the location where you will have the highest likelihood of viewing moose and other wildlife.
3 Hour Morning Tour | $59/pp (Adult) | $39/pp (12 & under)
3 Hour Evening Tour | $59/pp (Adult) | $39/pp (12 & under)
Our Moose & Wildlife Sightings Report
Notes from our daily trips

Just a little notebook to highlight some seasonal findings this fall while out and about in our neck of the woods.  It's a pretty time of year up here.  Come see for yourself just what the Maine wilderness can do for you.
Read More