Mountain Biking in the Katahdin Region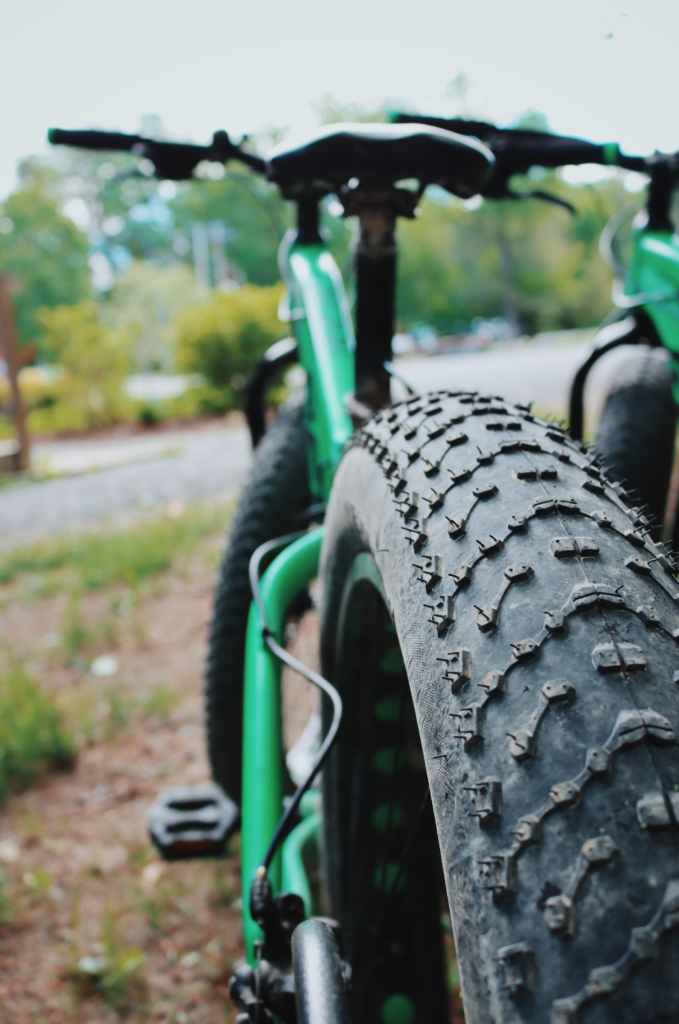 So, you did it. You finally broke down and made a huge decision.
It's a similar decision to the one you would make when deciding which car to purchase. It's a decision that stays with you for the years to come.
You did it.
You bought the bike.
You bought the damn bike and now you're unsure where to take it. 
Why? 
Maybe it's because you have only been on a mountain bike a few times in your life. Maybe those times were with friends who knew what they were doing, so you feel nervous going out on your own terms. Maybe you are unsure where you can find a nice forgiving trail so you can get your bearings at this. Or…..Maybe you're pretty good at mountain biking and you just need a little information on where to venture, and a honest review on trail conditions.
Whichever it may be, we have you covered. 

Katahdin Area Trails
Located: New England Outdoor Center. 30 Twin Pines Rd, Millinocket, ME 04462
Trail Head: Back Parking Lot
Single Track & Double Track
Facebook: @Katahdinareatrails
Welcome to the new place to be! Katahdin Area Trails. KAT is the place to be if you want to get it all. Bikes, Trails, Food & Beverage, it's all here! Let's get down to it. KAT is located at the New England Outdoor Center in the back parking lot. KAT is home to the 16 miles of XC Ski trails that NEOC offers, but is currently undergoing a relatively new project for mountain bike trails. As of today, there is officially a 5 mile loop that has been developed on Hammond Ridge. In the near future, there will be many more trails developed, but for now, go ahead and get a little taste of what these bike trails are like! They're fast, and occasionally aggressive (not always a bad thing for all you adrenaline junkies out there). You will find plenty of bridges, small jumps, and purposeful obstructions in these trails that will keep you focused and feeling it. Our experts at NEOC highly suggest that if you're a beginner at mountain biking and you wish to get onto this trail system, rent one of our Fat Tire Bikes at the front desk. It's an inexpensive way to experience the thrill and be riding a hardtail bike that is forgiving. Located at the front desk inside of River Driver's Restaurant are the trail maps – grab one. Located at the trail head is a donation box – make one! KAT is a 501c3 charitable organization, so any donation helps! We appreciate you for that! Post bike-ture, get after some delicious beverages and grub at River Driver's Restaurant. It's a win-win for all.
Review on current trail conditions: 06/11/2020 –
KAT is under maintenance by trail crews. Trails are cleaned up, but beware if you do decide to ride the ski trails (the mountain bike trails intertwine between the ski trails), there is debris on the trail.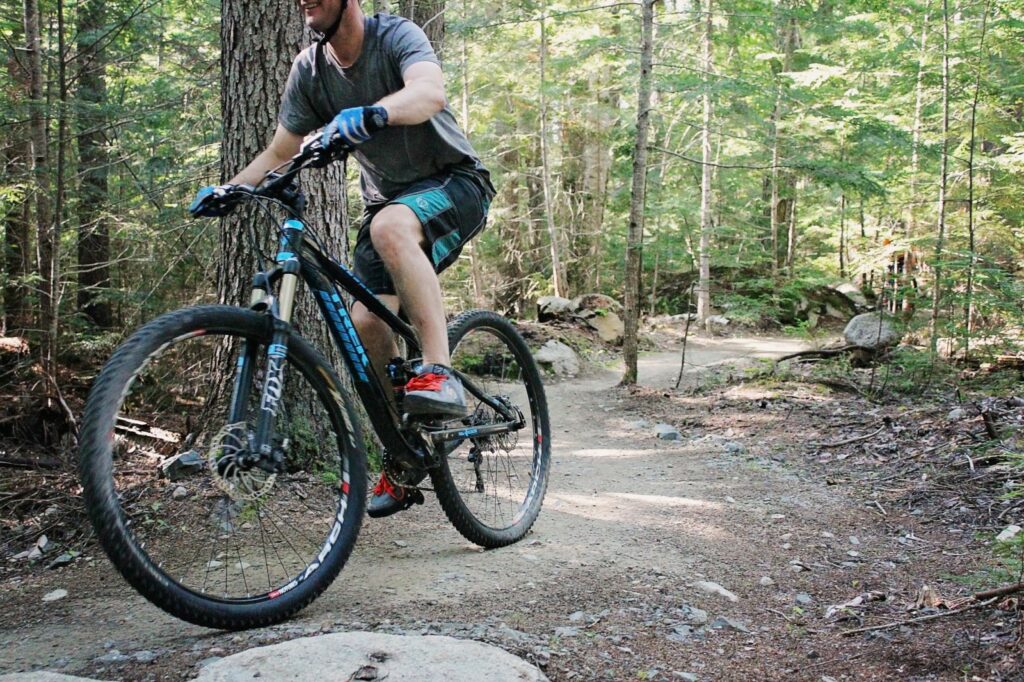 Have you ever experienced carriage trails? Well, get ready to be mind-blown, because this location is absolutely gorgeous with pristine crusher dust carriage trails. Located on the Each Branch of the Penobscot River, Penobscot River Trails has 16 MILES of biking trails. Located on-site are two warming huts – both are equipped with wood stoves, gorgeous views of Katahdin, and comfy furniture. The first warming hut is named Pines & Ridges, which has a vault toilet, and bike rack. The second warming hut, Long Meadow has LEATHER furniture (oh yeah), and a unique, tasteful view of Katahdin. Long Meadow additionally has a bike rack and vault toilet. The trail system here is very accommodating to beginners, intermediate, and experienced bikers. Each trail has a little bit of everything – meaning hills, bridges, and river views. Oh, did we mention that the Riverside Trail has EIGHT MILES OF TRAILS DIRECTLY ALONGSIDE THE EAST BRANCH OF THE PENOBSCOT RIVER??!! This is the ONLY trail of its kind in the entire United States of America.
Overall, if you're getting into mountain biking, road biking, or have a hybrid bike – we highly suggest you venture on over to PRT. This location is world-class, and will leave you in awe.
Trail access is free – there is a donation box located inside of the Visitor's Center.
Bike rentals are available by donation when the Visitor's Center is open. Rentals include bikes for all ages.
Review on current trail conditions: 6/11/2020 –
All trails have been cleaned and are currently being maintained by trail crews daily. Please be aware of the PRT employees out on the trails.