Exploring the Katahdin Loop Road – Katahdin Woods and Waters
We took a trip up to the new Katahdin Loop Road, a project of Katahdin Woods and Waters to check out the views and go for a short hike. The trip proved to be more stunning than we had imagined. The area is approximately 100,000 acres of land East of Baxter State Park with the East Branch of the Penobscot running through it's center and is known as the Katahdin Woods and Waters Recreation Area. It is also the site of a proposed National Park.
It's easy to get to; take route 11 or 95 North to the "Swift Brook Road" which is an active logging road so drive carefully. For detailed directions refer to katahdinwoods.org/directions. If you're feeling a little more adventurous you can also take the Huber road out of Millinocket, which will put you on dirt sooner.
Once you arrive at the Katahdin Loop Rd you'll notice a gate that indicates the start of the adventure.
The loop itself is about 15 miles and is marked every mile with an indicator post so that you know how far along you are. At first you'll see some neat ponds and lots of trees but quickly the views begin to open. The first glance of Katahdin showed how close we really were to the mountain, however, we still didn't expect the views to become as stunning as they were.
There are various marked look-outs and hiking trails along the drive. We stopped to check out a few that lead to awesome lakes where beautiful benches and walkways have been constructed. It would be really nice to read a book or work on a painting at a lot of these spots and you can see why people like Henry David Thoreau were so inspired.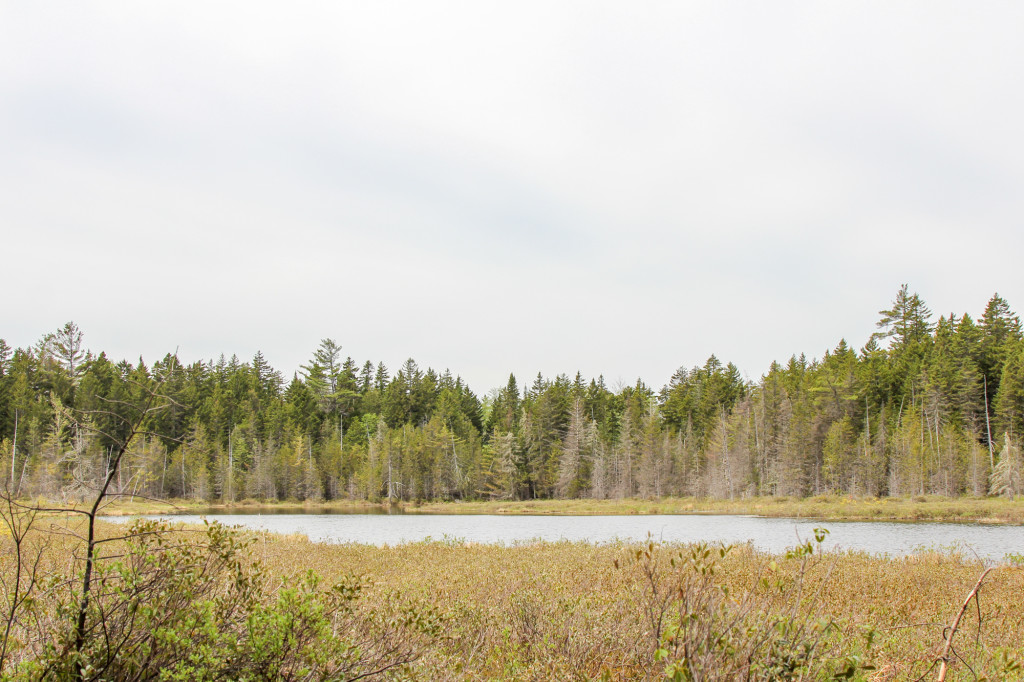 All of the look-outs and side trails are clearly marked which takes the hassle out of finding the good spots.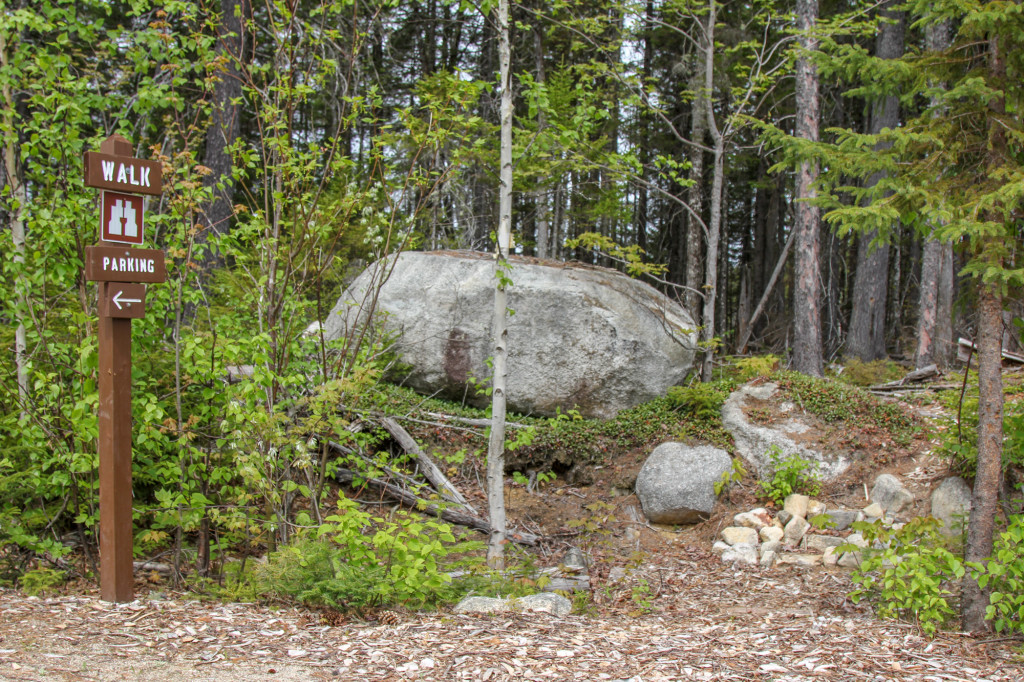 The drive, even when the views are not open vistas, is incredibly pretty. We saw a moose shortly after this stretch of road but weren't able to get the camera out in time.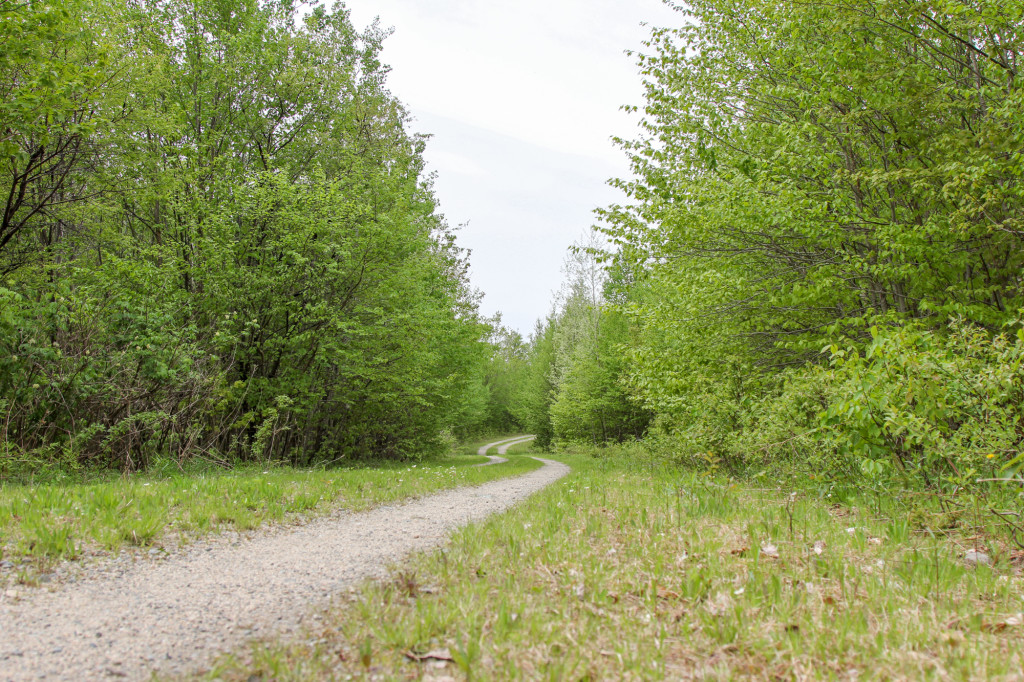 About half way through the loop we arrived at one of the best views of the drive. They also had restrooms and picnic sites here, as well as hand etched (burned) murals depicting the horizon. We stayed here a while.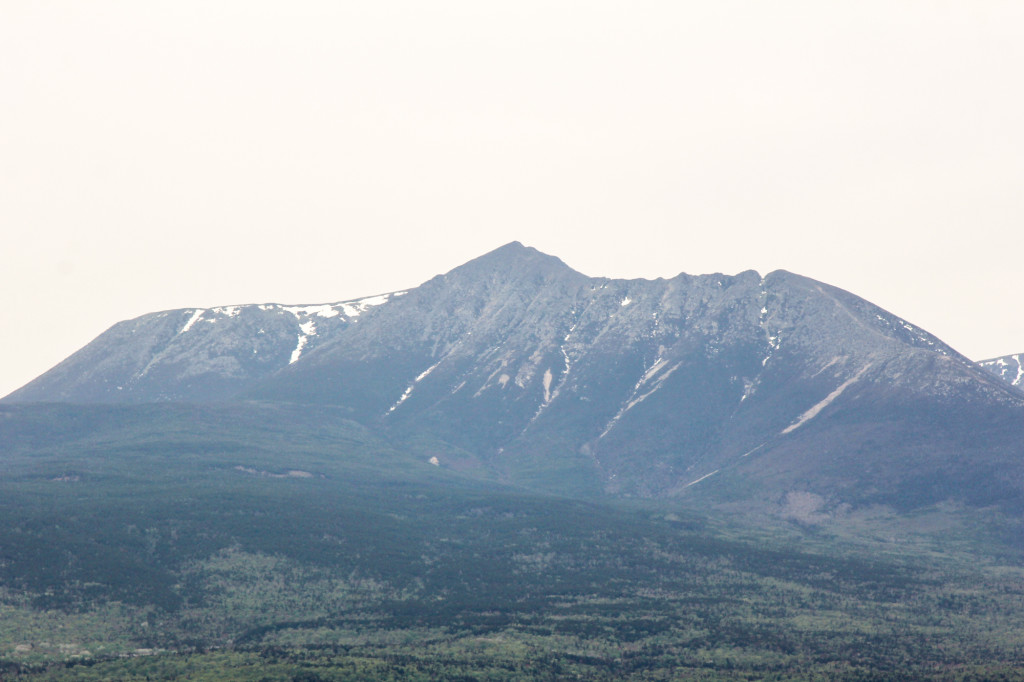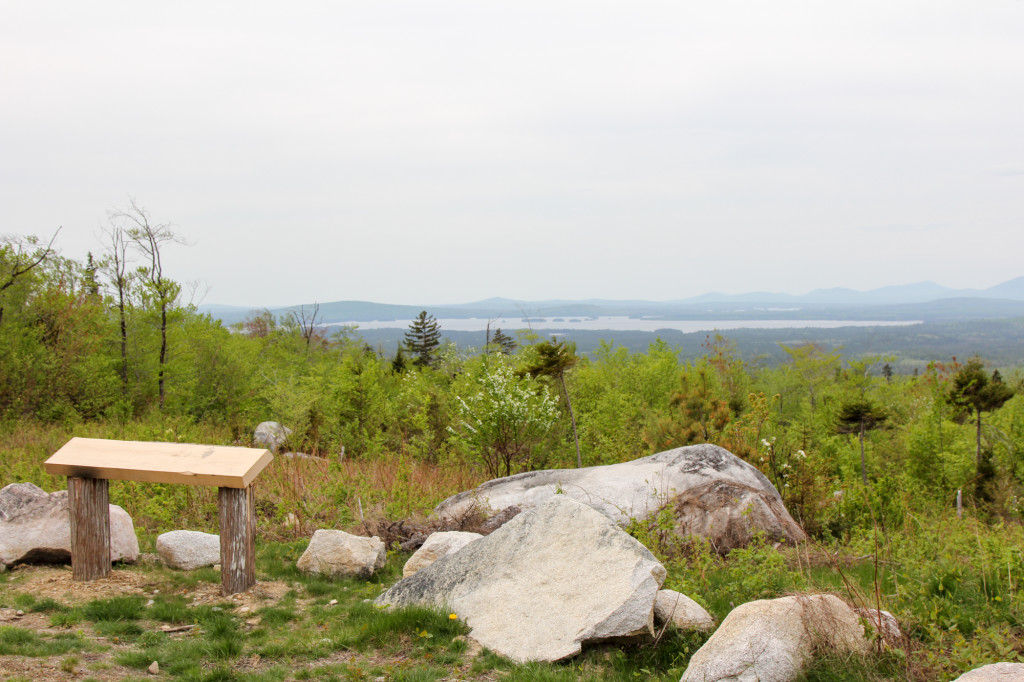 The vistas were wide open and you really felt like you were right up against the mountain. It was truly awe inspiring and photos cannot do justice to the quality of the view here. As you can tell it was also a little hazy the day we made the trip, on a clear day the views will only be that much more dramatic.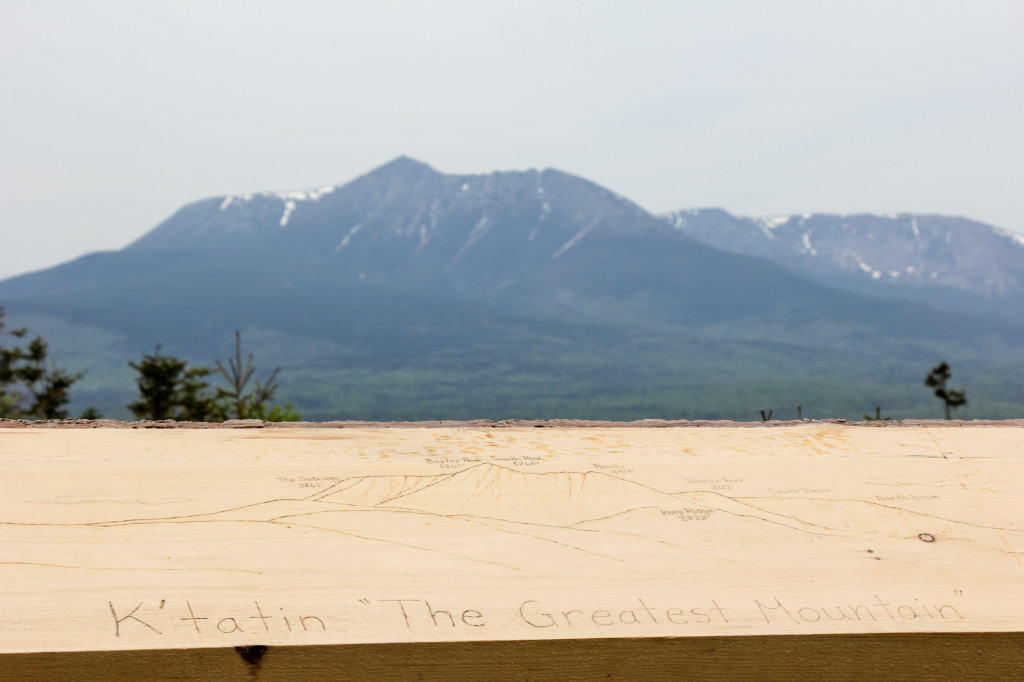 Continuing along we spotted several more marked trails. These trails, as indicated by the sign, are open to multiple activities. Next time we're going to find someone that will bring us with some horses!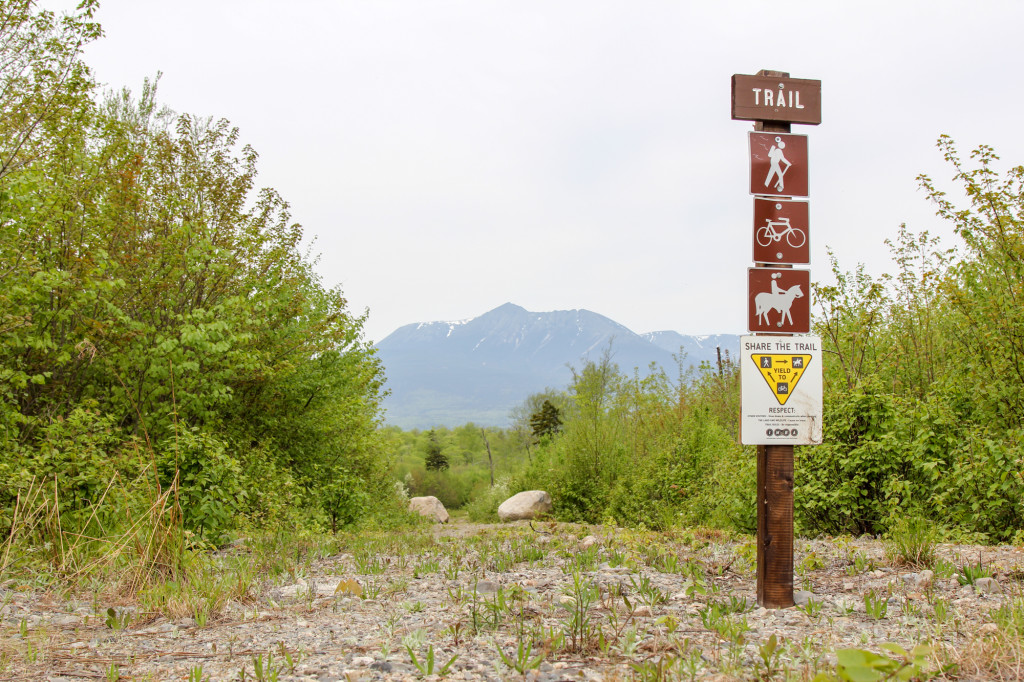 Further along the drive there are several more wide open and stunning vistas.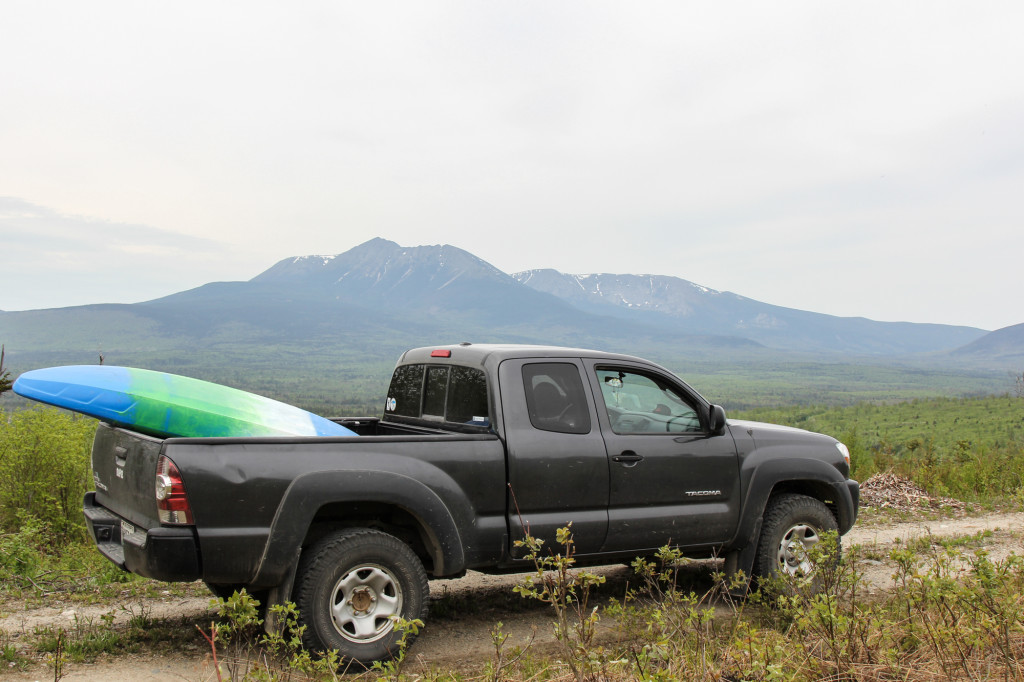 We also spotted Moose tracks everywhere we went.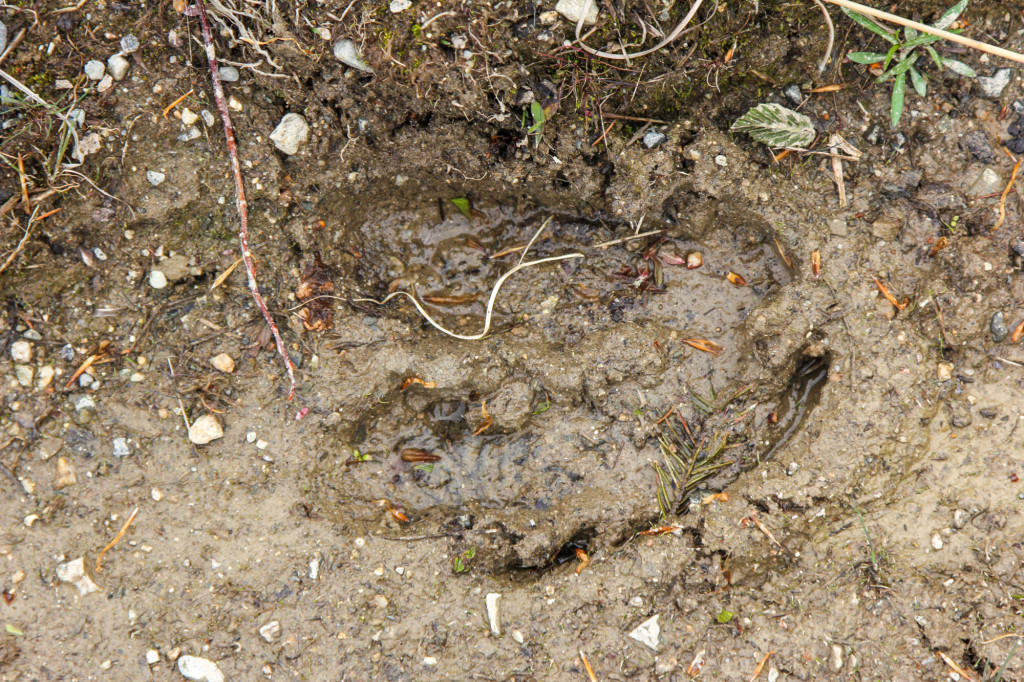 To wrap the day up we took a hike up Barnard Mountain. The trailhead is right off the Katahdin Loop Road and is a fairly casual hike. It's about 1.2 miles from the parking lot to the trail head and .8 miles from there to the summit. The view at the top is again breathtaking and would be an incredible spot for a picnic.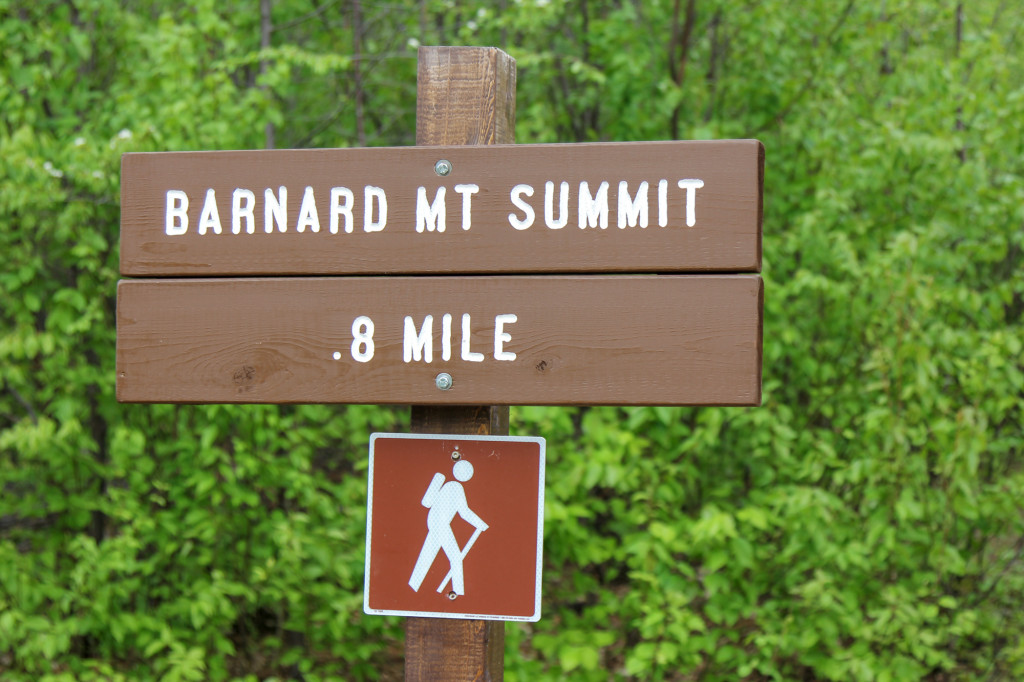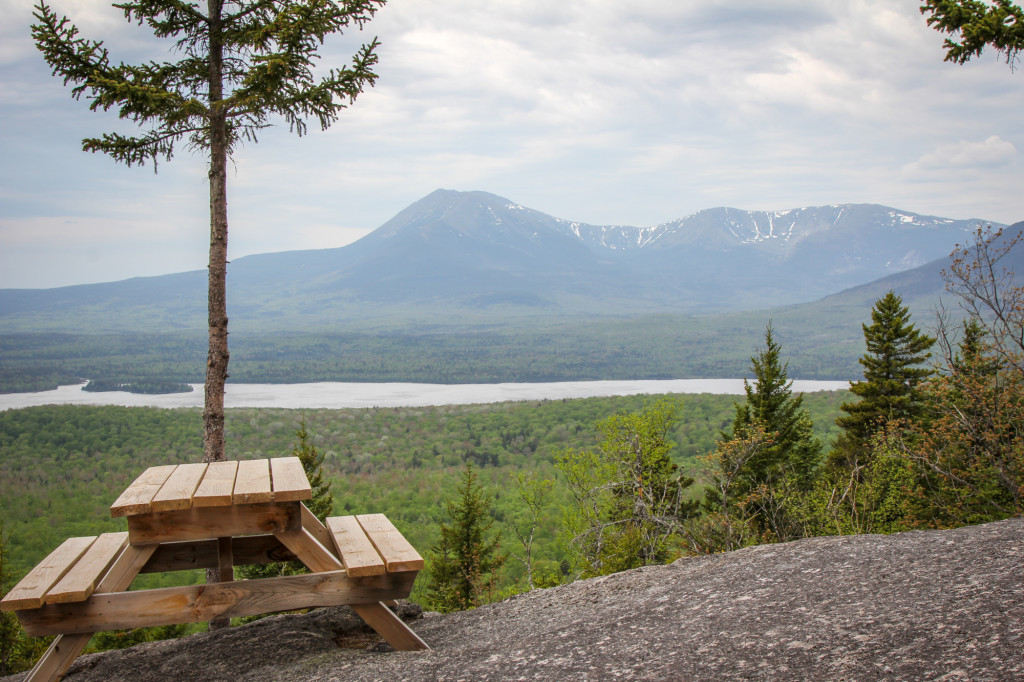 There was an abundance of wildlife throughout our entire journey and we highly recommend checking it out. For more information about Katahdin Woods and Waters Recreation Area and the proposed National Park you can look them up on Facebook and visit katahdinwoods.org As always, if you have any questions or need help planning your adventure give us a call anytime.