Four Best Foliage Tricks + One More Reason to Head North this Fall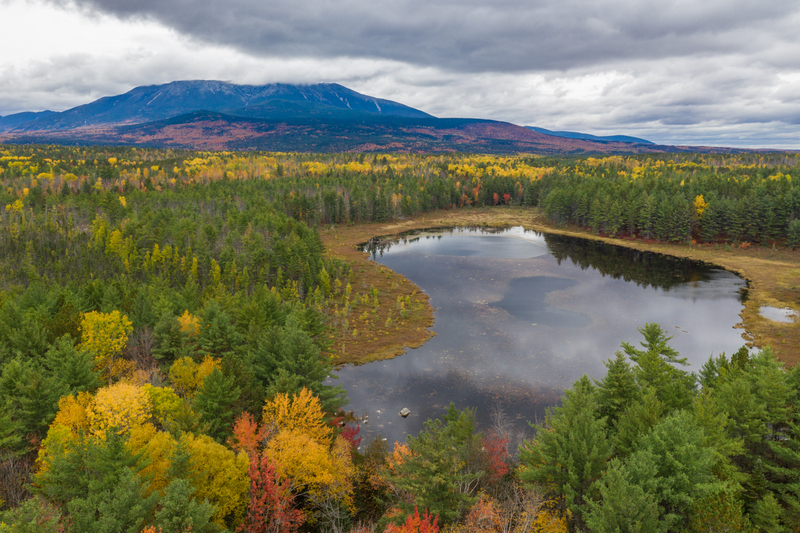 Maine is undoubtedly one of the best places in the world to behold the rich, beautiful colors of fall. This is because with almost two thirds of the state under forest cover, Maine has an abundance of trees and a profusion of the right tree species, including red and sugar maples, a variety of oaks, red and white pines, spruce, balsam fir, birch, white, ash and more. Despite the abundance of trees, many foliage seekers simply miss the best that a Maine autumn has to offer. Often because their timing is off, they visit over-utilized regions of the state that are crammed with tourists; they choose areas with limited view sheds, and they don't employ some tricks of the trade for great viewing. If that weren't enough, many leaf peepers forego a much overlooked reason to head into the woods during the foliage season, which has nothing at all to do with leaves.
In order to make the most of this year's foliage season, keep in mind a few basics:
First.Pick an area that will offer unobstructed access to vistas and view sheds. It's one thing to visit an area with great foliage, but if you can't get to a vantage point where you can relax and soak it all in, then what's the point?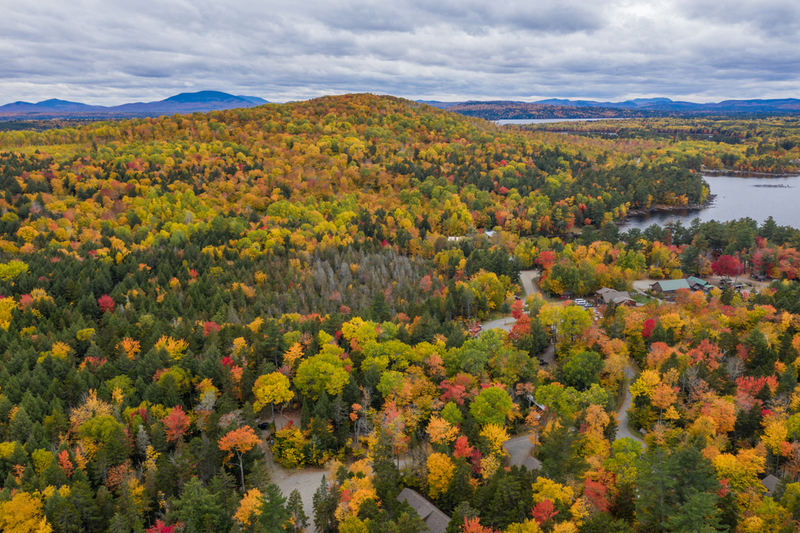 Second. Pick a location in Maine that has an abundance of hardwoods and softwoods. If you just go for hardwood forests, then you'll miss the gorgeous contrast of bright oranges, dark reds, and vibrant yellows against the dark green of spruce, fir, and cedar. The forests around Baxter State Park, and the Katahdin Woods & Waters National Monument are exceptional for fall foliage, in large part because of their variety.
Third. Many regions in Maine have great foliage, but they're nearly impossible to enjoy because they're in congested areas with limited access to view sheds. Focus on getting out on the water or to a hilltop for the best foliage experiences. Better yet, leave your car behind and get out on foot, bicycle or boat.
Fourth. Be sure you head out when the sun is shining and the foliage is peaking. Maine is divided into seven foliage zones and it's worth visiting the Maine Foliage Website to check out the foliage progress before you head out. Also, gray or overcast days can result in a less vibrant experience, so plan your visits accordingly.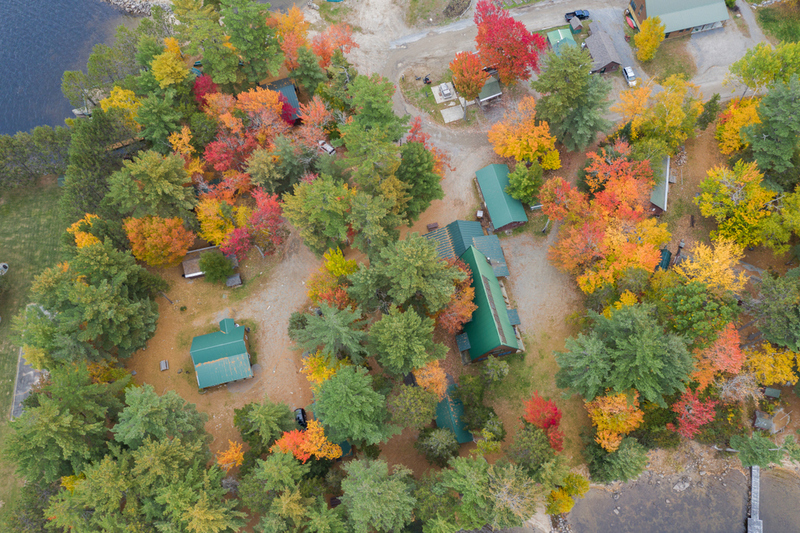 Finally, there is at least one additional – and sometimes overlooked – reason to get into the woods and on mountaintops during the foliage season. Hawks and migrating raptors.
By September, the fall migration of hawks and other raptors is in full swing, and if you're taking the time to seek out elevated and unobstructed leaf peeping locations, you're likely setting yourself up for some fantastic bird migrations too. The best migration conditions occur after the arrival of the high-pressure system, when the cold, clear air colliding with a heated earth creates columns of warm air called thermals, which rise high above the ground providing a lift for migrating hawks. Broad-winged hawks,sharp-shinned hawks, American kestrels, osprey, and northern harriers, are common in September, followed by a second wave of migration, which includes red-tailed and red-shouldered hawks; golden and bald eagles, peregrine falcon, merlins, and Cooper's hawks. The fall migration of hawks continues right alongside the foliage season, from September,October, and into November.
One of the best places to enjoy the fall foliage and hawk migration is the Katahdin region of Maine. This area combines all of the essential ingredients: a large variety of healthy trees, exceptional lakes and rivers for getting out of the water, small and large mountains for reaching higher elevations, miles of hiking and biking trails, and wide-open roadways that lack the clutter and congestion of the Maine coast.  There are even foliage tours available for those who seek guidance. You can book a moose, foliage and wildlife tour here. Check out our Fall Foliage Page for additional information
To check Maine's foliage conditions, click here.
To understand why the fall leaves turn color, click here.
To learn about foliage and wildlife tours and to customize a foliage experience, click here or call NEOC at 1-800-634-7238 or find our lodging packages right here: https://www.neoc.com/internet-specials/