Are you ready for snowmobiling season? We are
The great thing about snowmobiling in the Katahdin Region is that every week can offer a new snowmobiling destination. If you're ready to start planning your 2020 snowmobiling season, here's a well-honed list of favorite places to ride and some tips for how to enjoy it to the max.
Great Places to Ride
First off, start your day at NEOC, where you can fuel up, take a look at the map, rent a snowmobile, check the trail report and weather forecast, enjoy a fantastic breakfast, and even order a packed lunch to go.
Once you're on the trail, here are some the top places to visit.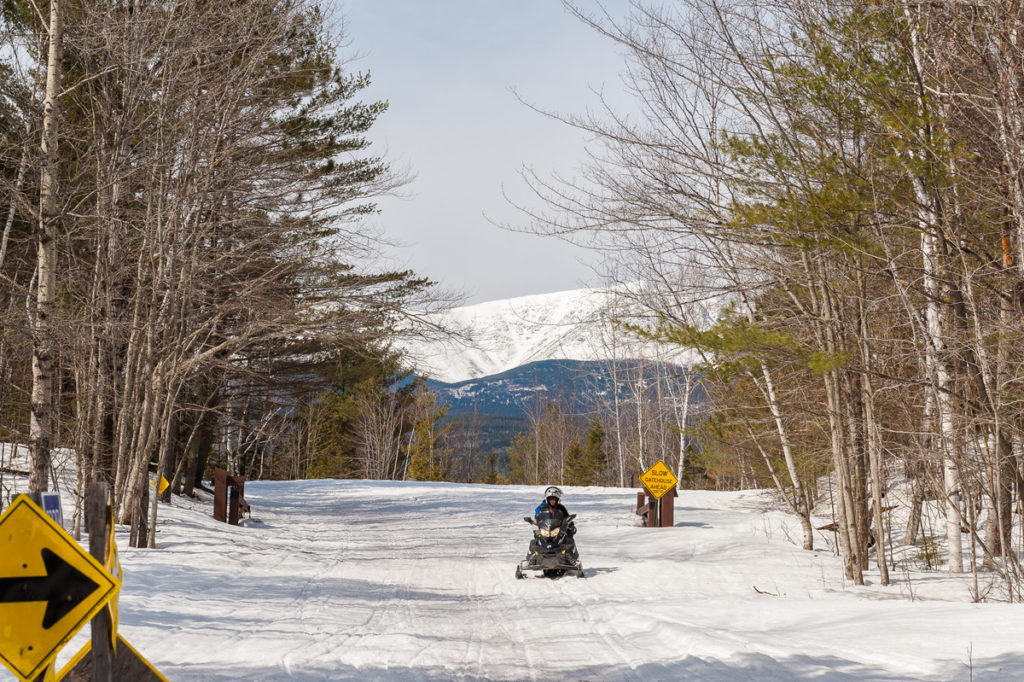 Shin Pond – Awesome food and nearby Shin Pond Village is a convenient place to fuel up.
Whitehouse Landing – Located in T2 R9 and you can only get there by snowmobile. This destination offers great home-cooked meals from a family of four.
The Allagash River – The Allagash is a national scenic river and in the winter, it's epic.
Kokadjo near Greenville
Wildwoods Trailside Cabinsnear Brownville Junction
Matagamon on the north edge of Baxter State Park
Bowlin Camps on the East Branch of the Penobscot River
Grooming Matters
Aside from the great lodging and fantastic food, another reason to start your snowmobiling day at NEOC is the grooming. NEOC pays serious attention to the quality of its trails and it matters, because trail maintenance often tops the list of importance for riders. "If you're on trails going 80 or 90 miles an hour and it's bumpy, it's miserable," says one die hard snowmobiler. "NEOC does a great job grooming the trails."
Spotting Wildlife
Another highlight of snowmobiling in the Katahdin Region is the opportunity to see wildlife. Seeing coyotes, moose, eagles, bobcats and deeris not uncommon. But be careful around the moose, because when the snow gets deep moose will wander onto the trails.
Resources to Keep
If you have questions or need more information about how to plan a great snowmobiling excursion, connect with the staff atNEOC. NEOC offers guided tours, two-day getaways, and snowmobiling packages for every level. They also rent snowmobiles.
Connect at: [email protected] or call 1-800-634-7238.
Enjoy the riding and be safe!