Baxter State Park Hiking Trails
Baxter State Park Hiking Trails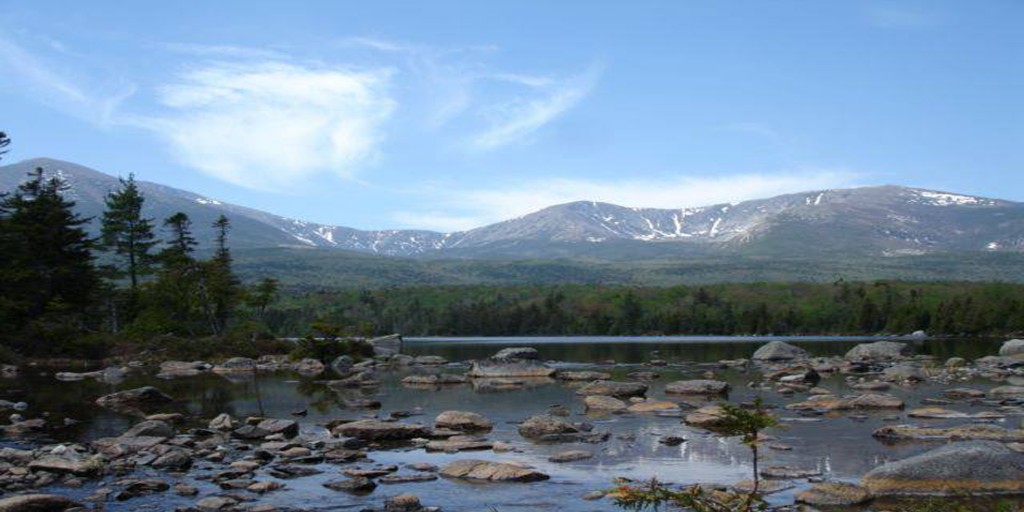 Baxter State Park is a beautiful pristine park located in the heart of Maine, an area also referred to as The Maine Highlands. The Park was established by 28 donations of land, in Trust, from Park donor Percival P. Baxter between the years of 1931 and 1962, eventually creating a Park of over 200,000 acres (809 km2) in size, which he gifted to The People of The State Of Maine.  Access to and use of the Park are regulated in accordance with Gov. Baxter's expressed desire to keep the Park "forever wild."
What does that mean for today's hiker in the region – simply put, hundreds of miles of hiking trails to choose from.  The Park is run by the Baxter State Park Authority and we highly recommend that you contact them with specific questions or concerns you may have.  Trails vary in class and a hikers experience of them will depend on a number of factors including:
Personal and physical health and ability;
Preparedness for the day, hike, trip – eg water, right hiking boots and equipment, food, flash lights, med kits, toilet paper, bug spray, map, water, fleece (temps on the table land can be 20-30 degrees or more cooler than on the ground due to wind), and the list goes on, etc, etc.;
Weather;
Difficulty of the trail;
Experience and attitude of the Group or Individual;
This list can be greatly expanded on, preparedness is key;
Did you get your Day Use Parking Reservation – DUPR? – Follow links from the BSP Website
Remember in the Park, you are responsible for yourself.
Given that the New England Outdoor Center – NEOC is closer to the south entrance (the main entrance to the park) at the Togue Pond Gate we usually recommend hikes in the southern part of the park, the north end of the park is also truly beautiful with great day hikes and worth a visit if you have time.
Katahdin – given that the Abol trail head is closed for the 2014 season – that leaves hikers 2 main trail-head options to summit Katahdin – Roaring Brook and Katahdin Stream
Katahdin Stream will bring you up the Hunt Trail to the tableland – and from there to the peak.  How long will it take?  it depends a lot on all the above – plan 12+ hours round trip and if you do it in less – good for you.
The Owl is a good hike also assessed from Katahdin Stream – shorter than a hike to the summit and somewhat challenging the last 1/3rd it afforded great vistas over the Debsconeag lakes and to the West.
Roaring Brook will give you a couple of options for getting to the summit, one nice thing about this option is Chimney Pond is a great stopping place if the trip is proving more challenging than expected – consult your rangers
South traveler is a great hike from Roaring Brook – a bit of a kicker in terms of effort as it can be challenging as the grade is fairly steep the top 1/2 to 1/3rd.  The views onto Katahdin are worth it.
Sandy Stream Pond from Roaring Brook is a lovely short hike and you may well see that moose that you are seeking there
Sentinel Mountain – accessed from Kidney Pond or Daicey Pond is a great hike and nice views, again a bit of effort will be required to complete the last 1/3rd of the hike.
Double Top – accessed from Kidney Pond is a good day hike also –  pretty steep as you will be able to see from the distance, as the mountain shoots up and has a rather flat top with a small peak at either end of the top – hence the name Double Top.
Daicey Pond and Kidney Pond both have lovely trails around them and some shorter hikes that are less strenuous – such as the hike to Niagara Falls, not even a resemblance of it's NY and Canadian counterpart, still is enjoyable and pretty loud but relaxing.
All hikers in the park are responsible for their own welfare and decisions.  Pets or large vehicles are not allowed.  Hike only on the trails, "Leave No Trace" rules apply and carry out what you carry in. Use good judgement, lots can change when you are out on a hike, respect wildlife, be prepared and if you are in harmony with the environment around you, you can have an escape that is more and more rare in this busy, busy world.
Concerned? – contact the park and they will give you the information you need to make good decisions
Excited?  Good for you
Need a Guide? – Contact us at the New England Outdoor Center and we can arrange to have a guide accompany you on your trip – 800-766-7238, [email protected]