Penobscot River Trip
Available: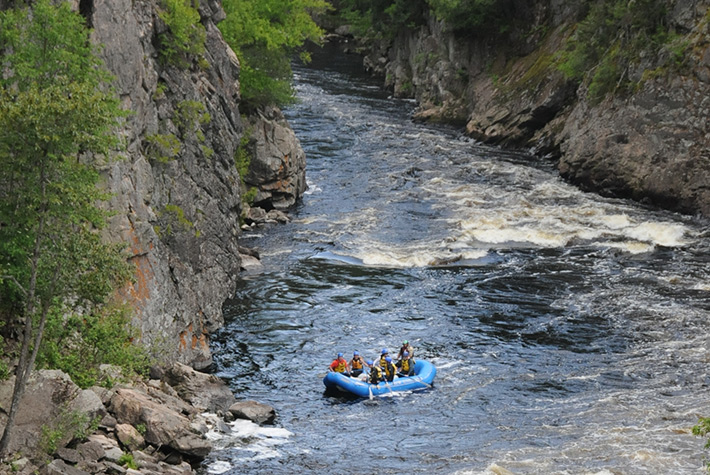 Penobscot River Full River Trip
Class I-V Rapids
14 Mile River Trip
Check in at 8:00 am
Natural Water Slides & Surfing
Includes Riverside BBQ lunch
Sunday to Friday from $89 – 104
Saturday Rafting from $109 – 129
---
White Water Rafting on the Penobscot River in Maine is one of the most spectacular and challenging whitewater river experiences in the eastern United States and has become our most popular river to raft on. The Penobscot River boasts a reputation of exhilarating rapids and breathtaking scenery.  In the morning the trip travels the lower river – class I to III rapids, including Nasowadnehnuk Falls, Abol and Little and Big Pocwockamus.  After a river side barbeque Lunch (chicken, steak, fish or vegetarian) the trip moves to the Upper River taking on Class IV -V Rapids in the afternoon.  The upper river is an exciting and raucous waterway that possesses a stretch which drops 70 feet per mile through a narrow, granite-walled canyon into Class V rapids with rapids such as Exterminator and Cribworks and Big Eddy.  The full River trip is a Great way to spend a day.  Check in is at 8:00 am at the Penobscot Outdoor Center (POC".  The Trip is off the river and back at POC by 3-3.30 when the trip will enjoy reviewing the video from the day and pictures of the trip.