Hammond Ridge Trail System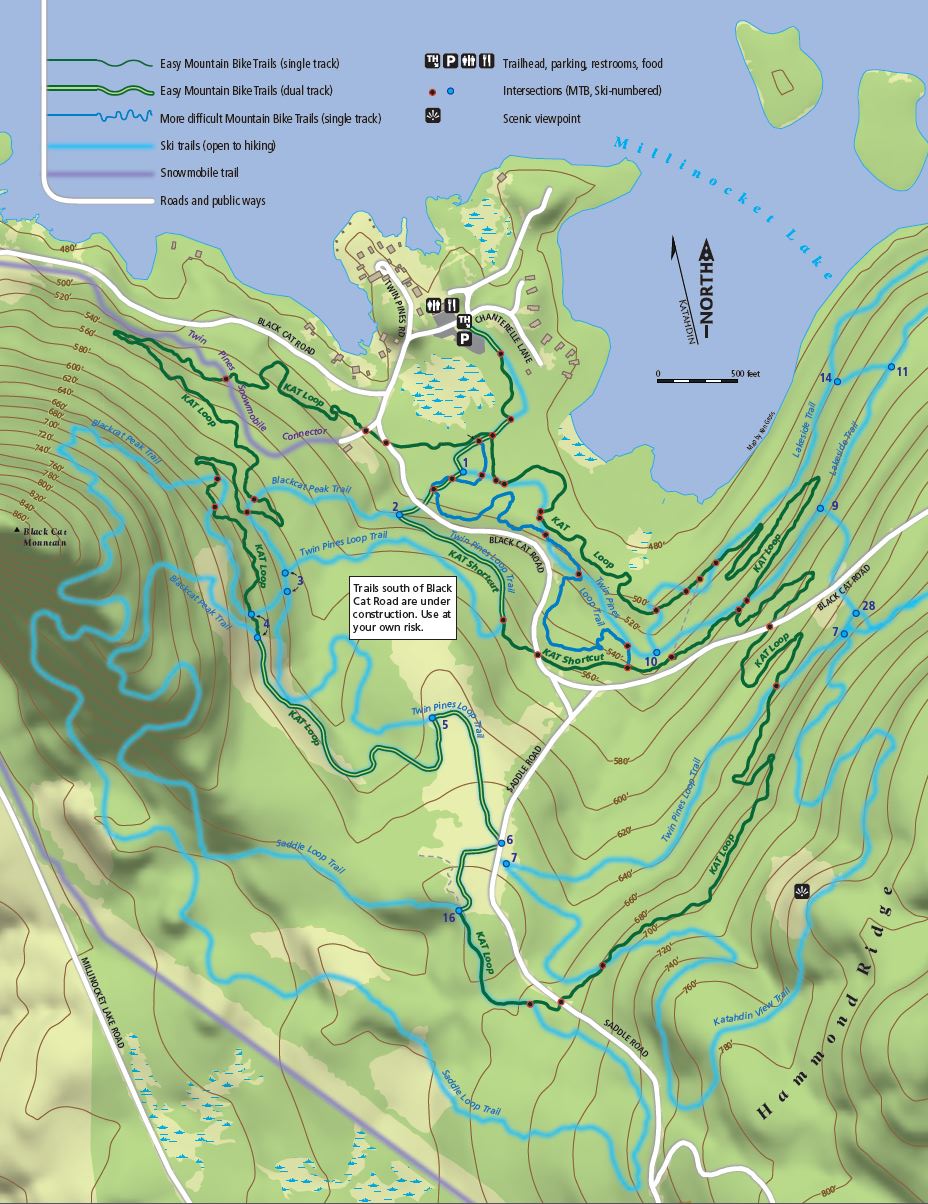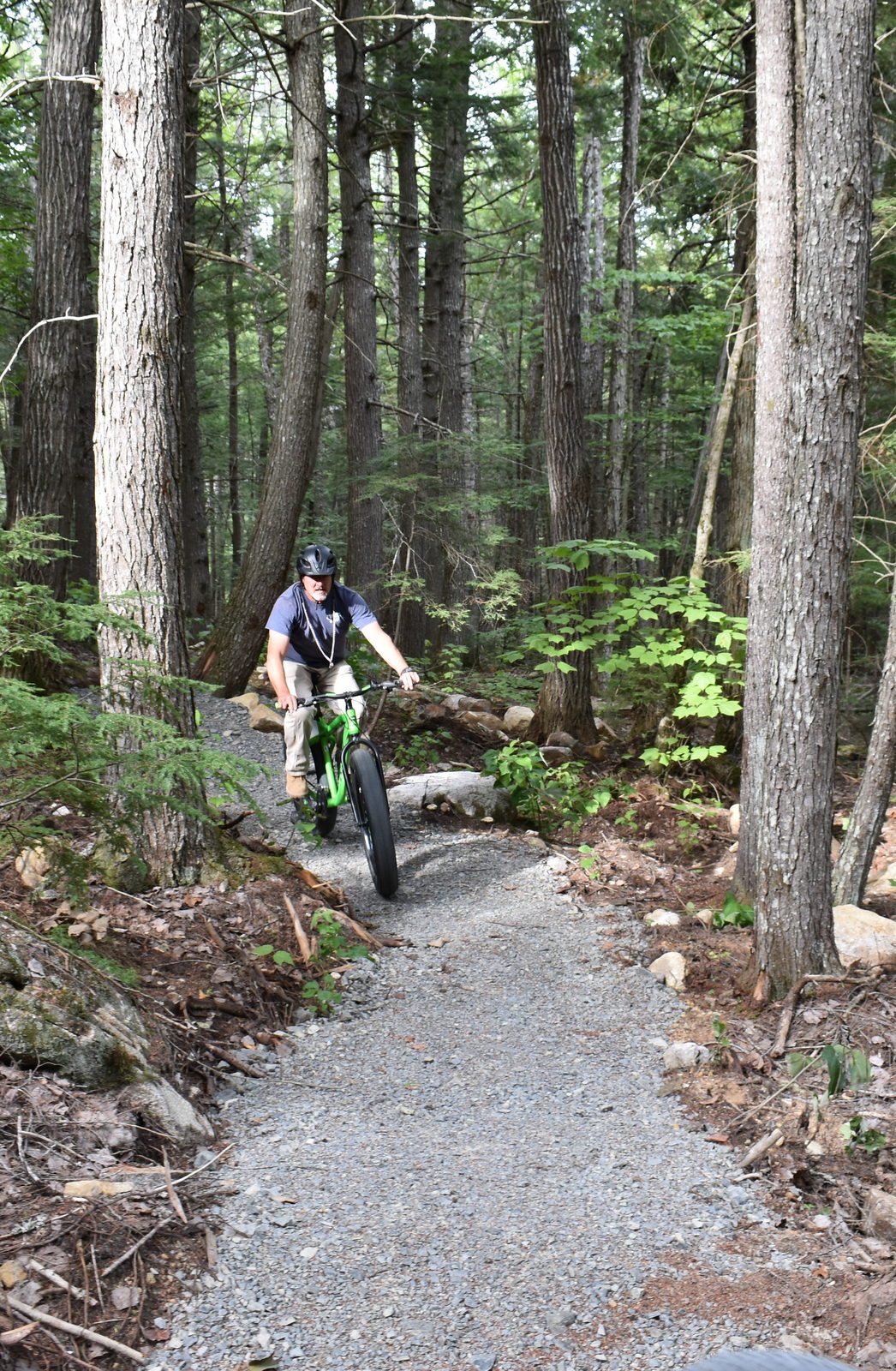 KAT "Katahdin Area Trails" is a 501(c)3 charitable organization, founded in February 2014. The Mission of KAT is to invigorate and revitalize the economy of the Katahdin region through the development of environmentally and economically sustainable destination mountain biking and x-country ski trails and facilities on Hammond Ridge and Black Cat mountain located 8 miles outside of Millinocket, Maine.  These facilities will encourage recreational use of the Katahdin Region and provide education opportunities for local residents and visitors while working to conserve natural resources and create economic stimulation, through sustainable place-based tourism.
This project, a model for economic and social transformation, calls for the development of at least 75 miles of mountain bike and 30 miles of cross country ski trails, as part of the build out of a world class, community centered, mountain bike and cross country ski facility. The trails would be developed to wrap around the scenic landscape of Hammond Ridge and Black Cat Mountain.  KAT will also work to develop bike and ski trails leading from Millinocket directly to this trail network allowing Millinocket to feed directly into the trail system, this will support the expansion of Millinocket as a tourism hub, building support facilities to match this development - i.e. bike shops, rental shops, etc.
There is no singular trail development like this on the East Coast of the United States and according to IMBA - The International Mountain Biking Association, who visited the property this past summer "It is a beautiful property...one with unique potential to host a network of trails targeted at the mountain bike community -  with its proximity to traditional walking trails at Baxter and views of Katahdin."
This KAT project in combination with trail development underway at the Maine DOT, Baxter State Park and The Katahdin Woods and Waters would represent the most significant development of non-motorized recreation trails on the East Coast.  Given the unparalleled natural character and scenic beauty of the area, this development could turn Millinocket into "The Mountain Biking Capitol of the Northeast" making it a premier destination for non-motorized recreational sports.  This project would develop in harmony with the logging industry in the region and would be a mutually beneficial support industry.  In doing so it would strengthen and diversify the local economy, add retail and tourism jobs to the region, and generate a market for home sales in the area.  Simultaneously this would bolster the regions ability to retain its young people and at the same time make it more attractive to young mobile active workforce.
Pictures from the Hammond Ridge Trail System