Posts Tagged 'Moose tour'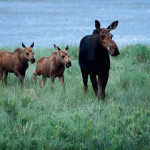 Today our registered Maine Guide Bob Chase saw 4 moose when out on the evening Moose Tour. 2 cows and 2 calves and also 2 deer.
Read More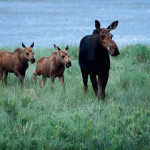 It is definitely moose and wildlife season in the Katahdin region.  Today registered Maine Guide – Bob Chase saw 4 Moose (cow with calf) and 2 deer.
Read More