This Maine Office of Tourism Video was shot in the Katahdin Region of Maine, several shots are of NEOC/Twin Pines and Millinocket Lake with Katahdin as a backdrop.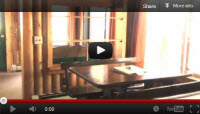 Big Mud Cabin And Little Mud Cabin at NEOC – Small Traditional Cabins that sleep up to 6 people. Cozy, they have lots of character and some come with a great view of Millinocket Lake and Katahdin. They are equipped with full beds plus 2 sets of bunk beds,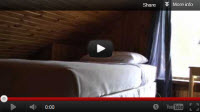 Large Traditional Cabin at NEOC – Guides Cabin sleeps 10 people and has 2 bathrooms, 2 private bedrooms and 2 additional bedrooms including a walk through bedroom with a bunk bed and an upstairs sleeping loft with single beds.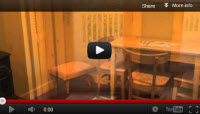 Fox Den is a small cabin nestled in the woods at NEOC.  It sleeps up to 4 people and is a 1 bedroom cabin with a queen size sleep sofa in the living room.  The cabin is modern in finish and quaint in design.  It has a private deck that leads out from the bedroom and a propane stove in the living area. It is very popular with couples and people looking to enjoy time together.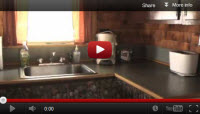 Another Great NEOC cabin – a traditional Maine Woods Cabin at Twin Pines, Wadleigh Brook is very popular for families and friends, especially given that there is a small beach steps from the door on a small cove on Millinocket Lake. The Cabin sleeps up to 6 people.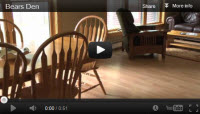 If you are looking to spend time in style with your family and friends, consider Bears Den.  This premium NEOC cabin can accommodate up to 12 people and has an abundance of space for gathering and socializing.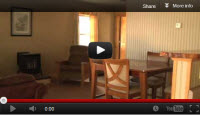 Premium Cabin – Millinocket Stream
There are several reasons Millinocket Stream is our most popular cabin at NEOC.  Watch this video to find out why. Back to About NEOC