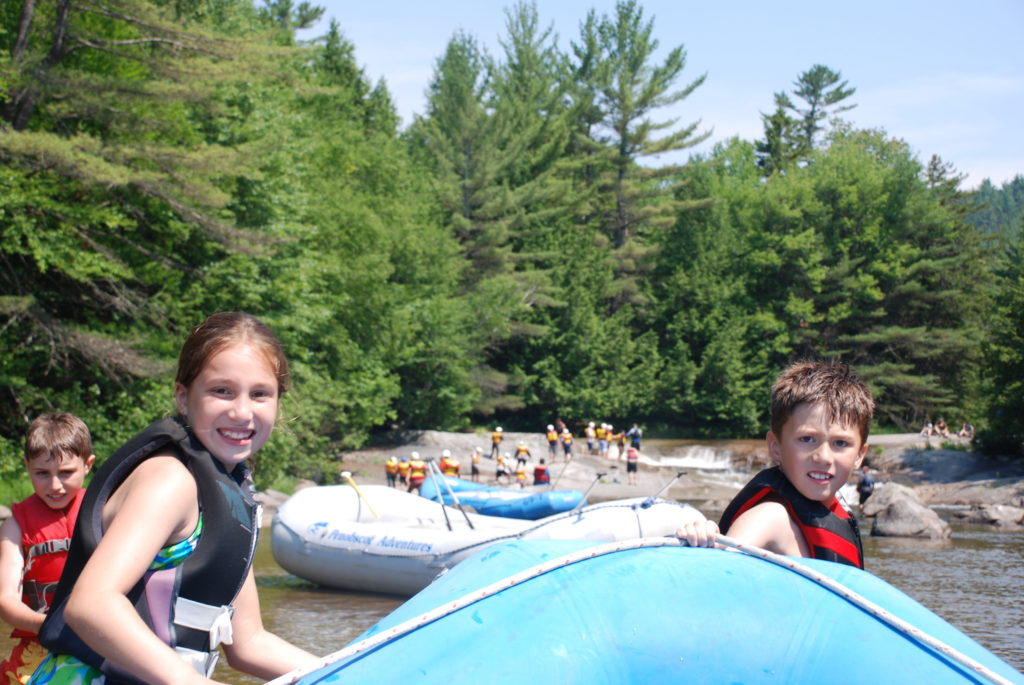 Adventure Rating – Mild
Class I-III Rapids
Check In – 9:00 am
Age 8+
Half Day Trip
Cookout Lunch
Trips Run Tue, Thur-Sun
Trip Run by NEOC
Starting at $74/pp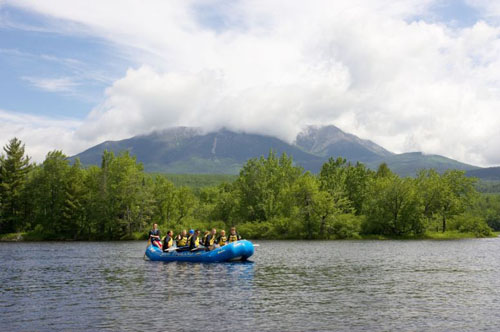 Adventure Rating – Very Mild
Class I Rapid
Check In – 9:00 am
Age 4+
3-3 ½ Hour Trip
Trips Run Tue, Thur-Sun
Cookout Lunch
Trip Run by NEOC
Starting at $74/pp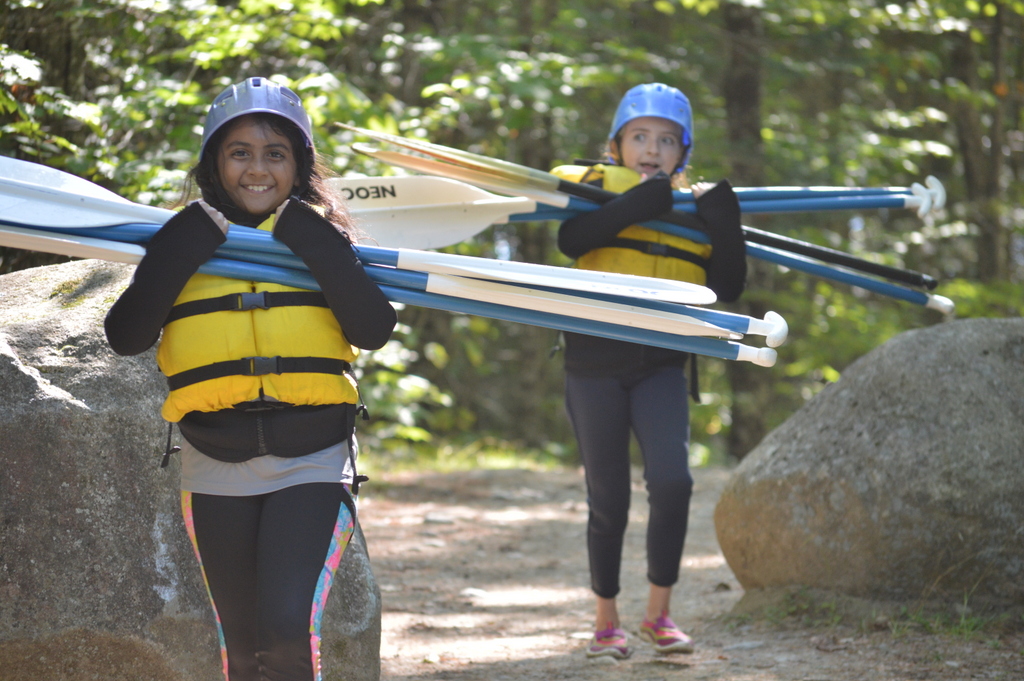 Adventure Rating - Wild
Class I-IV Rapids
Check In – 9:00 am
Age 12+
Half Day Trip
Trips Run Tue, Thu-Sun
Cookout Lunch
Trip Run by NEOC
Starting at $89/pp
If it's your first time whitewater rafting or you're thinking you just want to stay in the raft, then our full-day, soft adventure trip on the West Branch of the Penobscot River is the ideal guided trip for those interested in an introductory whitewater excursion. This is a relaxing and flexible river experience.
Guests will enjoy some of the less intense, low-key rapids on the West Branch as well as time to "play" on the river. This may include "surfing," climbing under waterfalls, swimming, playing in a natural water slide, or just sitting back and enjoying the magnificent scenery and Maine wildlife.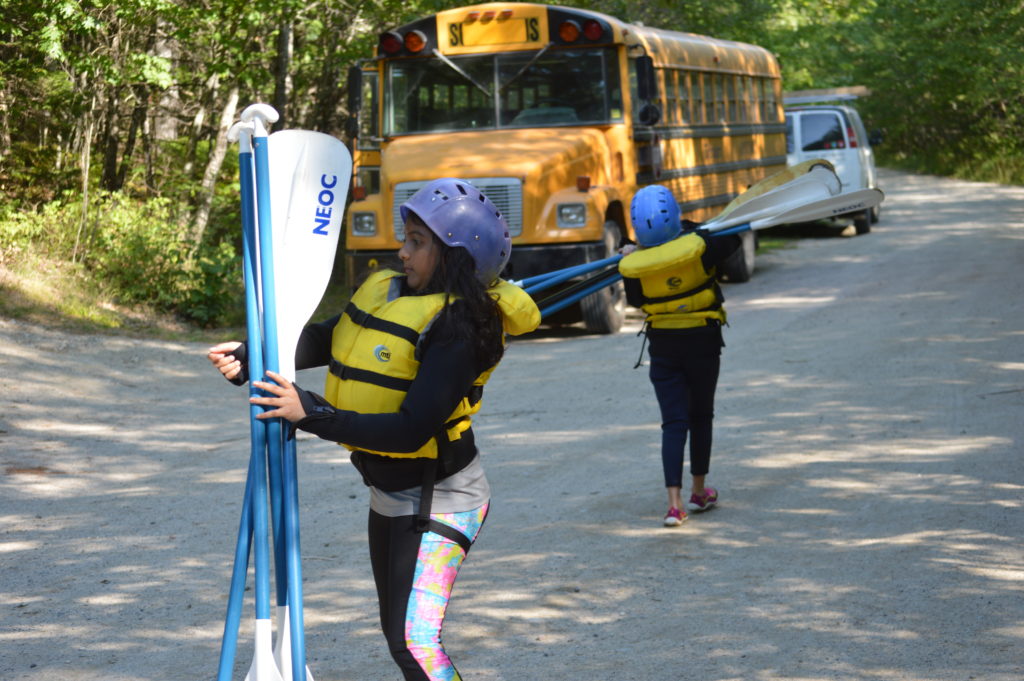 Family Float: This is the perfect whitewater rafting trip for ages 4 to 104! As part of our commitment to family adventure, the New England Outdoor Center has specially designed this river trip for visitors who want to be on the water but aren't ready to take on the rapids. It is an introduction to the beauty and wilderness of the Penobscot River as well as a playful excursion for the whole family.
Guests will spend the day on the river, swimming, floating, paddling and playing. We can even show you how to use our individual inflatable kayaks as we travel together from below Nesowadnehunk Falls to Abol Bridge. Along the way, we will visit a natural waterslide, take a short hike, and learn about the river's ecological and cultural history. We will provide a cookout lunch so you can leave your worries behind and just enjoy the scenery, wildlife and each other. The personal attention from our family friendly Maine guides will ensure an unforgettable, safe rafting experience that everyone, of all abilities and ages will enjoy.