Double Trouble
Available: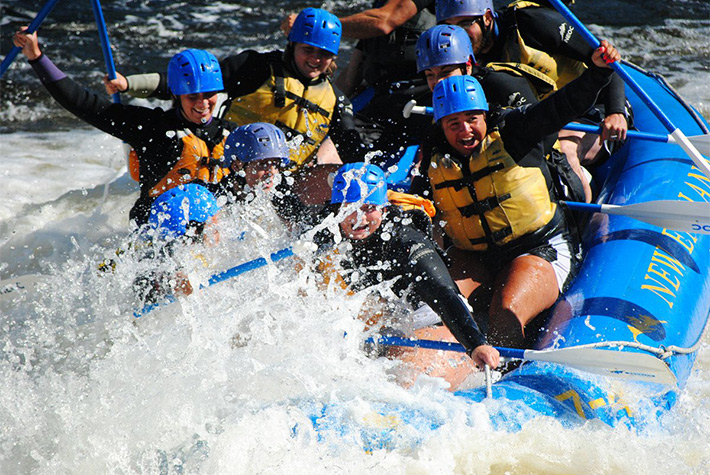 Only on Thursdays in June, July and August and weekends in September
Class IV-V Rapids
Two Runs of The Upper River
High Adventure Trip
Includes 11 Named Rapids
Includes Riverside BBQ lunch
From $99/pp
---
This whitewater rafting experience is so much fun, we want you to experience it twice! By Request during our early rafting season late April and May on weekends. Thursdays only in June, July and August, and weekends in September and October we "double" the fun on the Penobscot for thrill-seekers craving the ultimate whitewater experience. If you want the best whitewater rafting in Maine, then a "Double Trouble" trip with NEOC will provide great value and excitement for your entire group. The "Double Trouble" runs the Ripogenus Gorge stretch of the West Branch of the Penobscot River not once, but twice in the same day! Nowhere in Maine will you find this much Class V whitewater.